European Union Parliament Backs Ban on Single-Use Plastics
By RJ Johnson - @rickerthewriter
November 15, 2018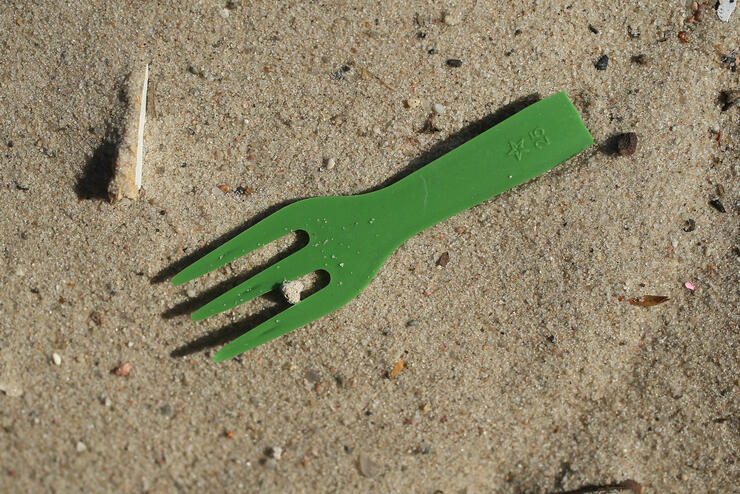 The European Union's parliament has overwhelmingly approved a sweeping ban on single-use plastics as efforts to tackle pollution in seas, fields and waterways is escalated.
The directive would ban items such as plastic straws, cotton swabs, disposable plastic plates, cutlery by 2021 and 90% of plastic bottle recycled by 2025.
The proposed legislation passed the European commission 571 to 53 as a proposed way to reduce the "the top 10 plastic products that most often end up in the ocean."
The member of the European Parliament (MEP) who proposed the bill, Frederique Ries, posted that the legislation was a "victory for our oceans, for the environment and for future generations."
"It is essential in order to protect the marine environment and reduce the costs of environmental damage attributed to plastic pollution in Europe, estimated at 22 billion euros ($25bn) by 2030," Reis is quoted as saying on the parliament's website.
The ban on single-use plastics in the European Union was first proposed back in May and will still need to be approved by member states following the passage.
Other items, such as single-use burger boxes, sandwich boxes, or food containers, will also be reduced by member states by 25%.
"These new measures will slash the use of single-use plastics in the EU. With more than 700,000 plastic bottles littered in the UK every day, it would be negligent if the UK does not maintain these new targets if we leave the EU," Seb Dance, the party's environment spokesman for the European parliament said.
"Unless the UK mirrors EU action on plastics after Brexit, the Tories risk turning the UK into a dumping ground for cheap, non-recyclable plastics."
Single-use plastics, like straws, have been the subject of many bans by corporations like Starbucks, Marriott Hotels and Disneyland. The World Economic Forum estimates that there are at least 150 million tons of plastic in the world's oceans. A study published in Science magazine suggested that anywhere between five and 13 million tons more plastic flow into the seas every year.
Photo: Getty Images