Jenna Dewan Responds To Those Jessie J Look-Alike Claims In The Best Way
By Peyton Blakemore
November 15, 2018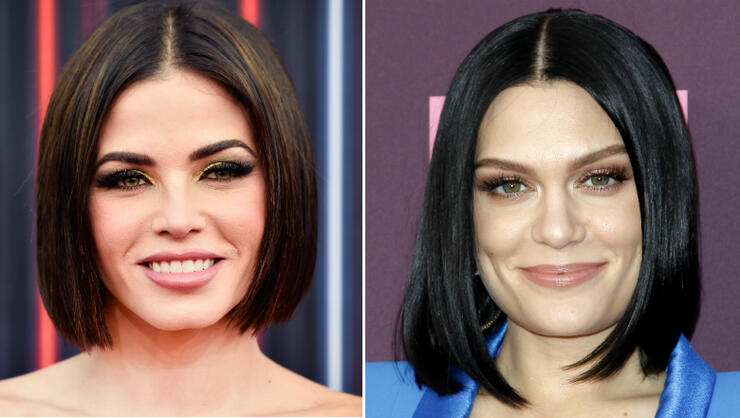 Jenna Dewan and Jessie J may have the same dark hair, complimentary green eyes, and, somewhat, similar facial structure, but that doesn't mean they're like twins or anything.
After fans bombarded Jenna with comments that she looks like her ex-husband Channing Tatum's new girlfriend Jessie, the "World of Dance" host decided to give her take on the look-alike claims.
It all went down on Monday (November 12) when Jenna posted photos of herself at the Baby2Baby Gala. It was then that one of her followers commented that they, unlike the rest of the Internet, do not believe Jenna and Jessie have any sort of resemblance. "FIRST OF ALL...whenever I hear of the 'striking resemblance' w/ Jessie J and Jenna Dewan my only thoughts are ummmmm no [laughing emoji] not even close," the user wrote. "And I don't have a horse in the race but gf you are untouchable. Just trying to spread positive vibes, keep doing you...to an absolute outsider from a small town do are doing it seemlessly [sic]."
Jenna then replied to the Instagram user, writing, "positive vibes all the way." She also added a kissy face emoji. (Do I hence some shade?)
Channing appeared to confirm his relationship with Jessie on Instagram earlier this week. After attending her show at Royal Albert Hall in London he posted videos of his girlfriend's performance with a touching caption. "This woman just poured her heart out on stage at the Royal Albert Hall," he wrote. "Whoever was there got to witness something special. Wow."
Photo: Getty Images
Chat About Jenna Dewan Responds To Those Jessie J Look-Alike Claims In The Best Way