Adam Levine Addresses Those Super Bowl Halftime Show Rumors
By Hayden Brooks
November 17, 2018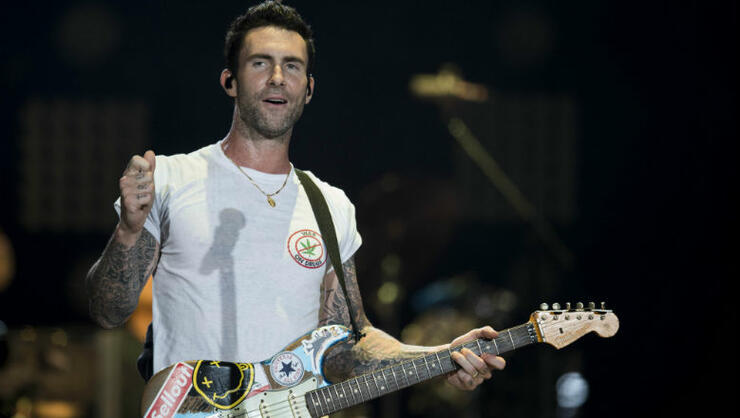 Maroon 5 may have (some) odds against them with a petition insisting they shouldn't perform at the forthcoming Super Bowl LIII Halftime Show, but there's no stopping them, or so it appears.
On Friday (November 16), Adam Levine took to The Ellen DeGeneres Show and laughed off rumors that he is going to take center stage during the upcoming football showdown. "What the hell are you talking about?" the 39-year-old singer told DeGeneres when asked about the rumor. "It's a rumor. I can neither confirm nor deny the truth of this rumor. It's definitely a rumor. And the rumor is a rumor that everyone seems to be discussing."
Nonetheless, Levine did talk around the subject of the highly-anticipated gig and nodded to all the whispers that we've heard in recent months. "It's the Super Bowl. It's a great event, and there's gonna be a band performing — or an artist of some kind — at halftime, and it's gonna be great regardless of who it is," the frontman teased. "Whoever is lucky enough to get that gig is probably gonna crush it. … Whoever does it is probably equal parts nervous and excited. This is all speculative 'cause I don't know who I'm talking about."
If Maroon 5 turns out to be the selected performer, Levine has some big shoes to fill following the likes of Justin Timberlake (2018), Lady Gaga (2017), Coldplay (2016), Katy Perry (2015), Bruno Mars (2014) and Beyoncé (2013). See a clip of Levine's appearance on Ellen below!
Chat About Adam Levine Addresses Those Super Bowl Halftime Show Rumors