Panic At The Disco Super Fan Halsey Performs 'Sins' With the Band: Watch
By Katrina Nattress
November 18, 2018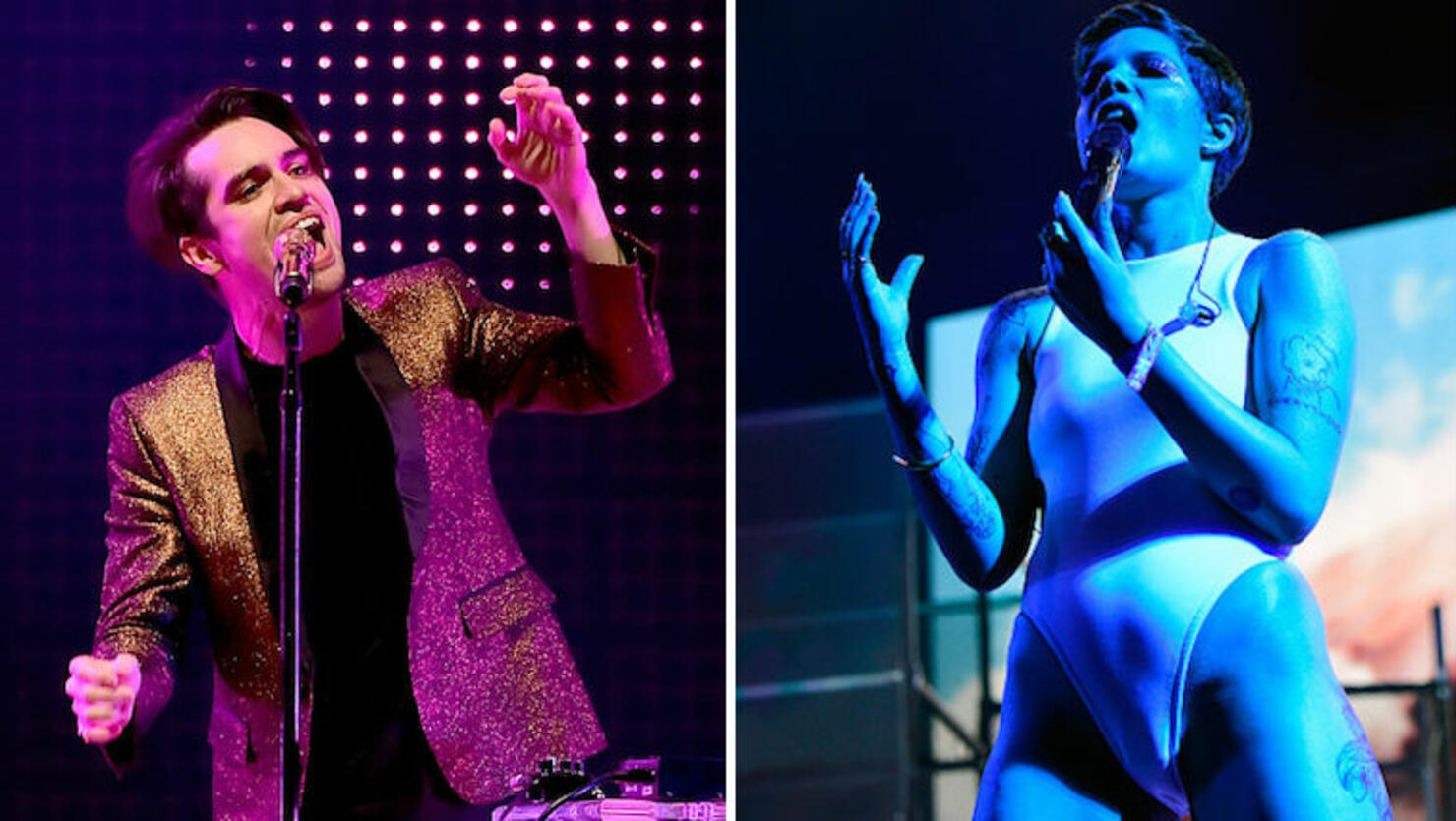 Halsey is not shy about her Panic! At The Disco fandom, and that love was on full display during the Corona Capital Festival in Mexico City over the weekend.
While the alt rockers performed their seminal hit "I Write Sins Not Tragedies," the pop star ran onstage to help her "hero" Brendon Urie sing.
"wow @coronacapital love u @brendonurie ur my hero for ever," the "Without Me" singer captioned a photo gallery from the performance on Instagram. Though she didn't personally share any video footage, plenty of fans caught the magical experience on their phones. Check out her post, along with video clips, below.
During a recent interview with NME, Halsey detailed how she was bullied in high school for her love of emo bands, and P!ATD in particular.
"I remember having this wristband from the pit [at one of the shows], and Brendon Urie being on the edge of the stage and acknowledging me…so I wore that wristband every day," she recalled. "I even covered it with plastic when I showered so it wouldn't fall off."
An altercation with a bully resulted in the wristband being torn off her wrist, but as her fame grew the 24-year-old eventually met Urie and told him what had happened, and he gifted her a replacement.
Photo: Getty Images