Cardi B Goes Topless After Revealing She's 'Depressed' About Post-Baby Body
By Peyton Blakemore
November 19, 2018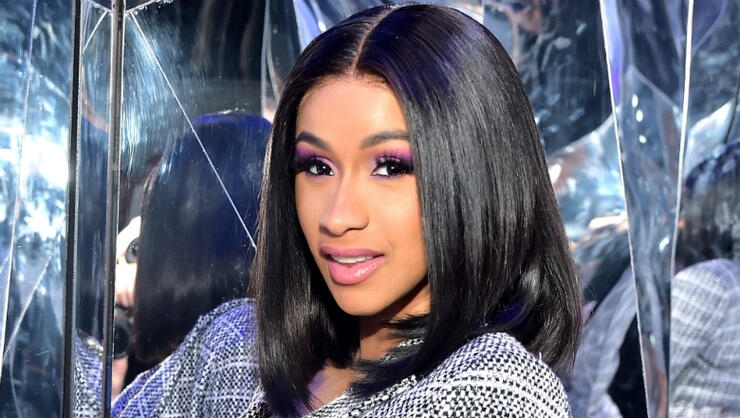 Cardi B may have some issues with her post-baby body, but that doesn't mean she's afraid to show it off.
Just days after the "Money" rapper revealed she's been depressed about the amount of weight she's lost, saying she's lost too much, since giving birth to her daughter Kulture in July, Cardi took to Instagram to flaunt her slim body.
On Sunday (November 18) she showed off her slim thick frame with a Boomerang that put her abs on display as she went topless for the photo. The new mom also shared an Instagram video of her topless while she explained her goals for the upcoming new year. "I did a vision board and I'm not going to rest until I get all that sh*t that I put in it by the end of 2019," she said. "With the help of God we're going to motherf**kin make it."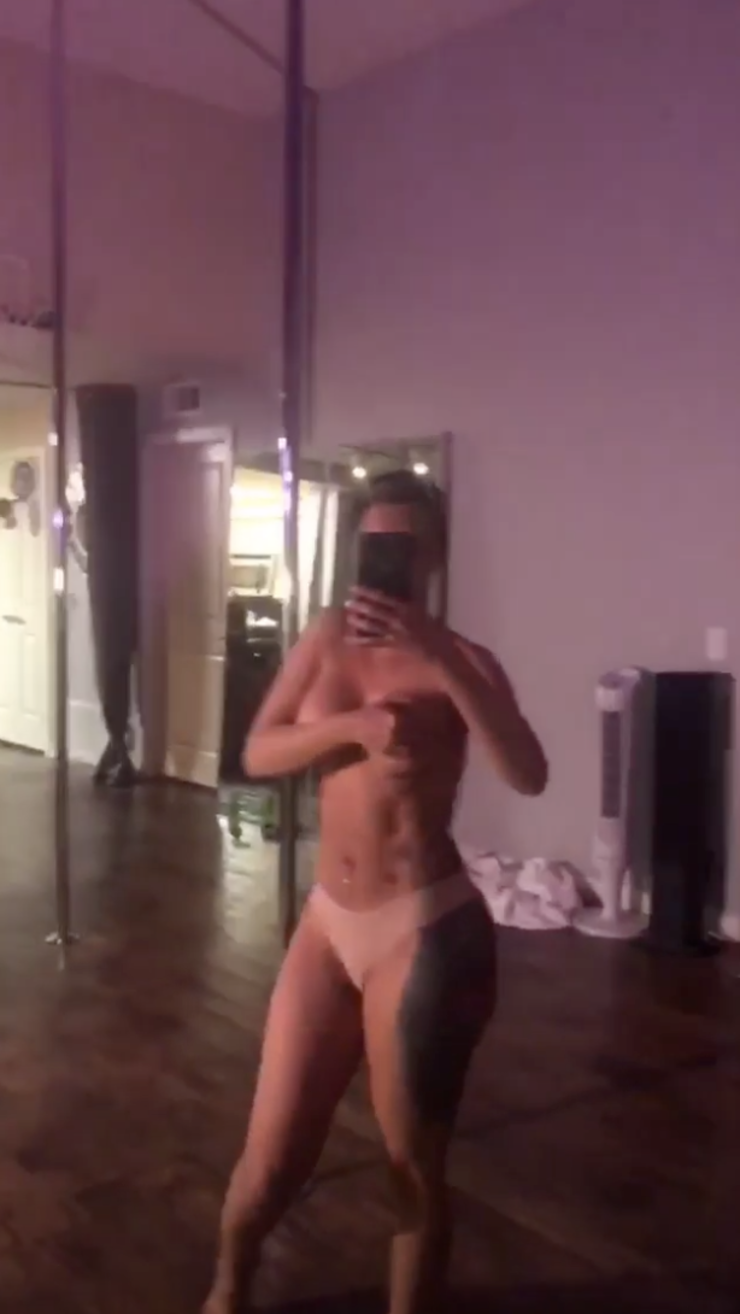 Last week, Cardi revealed she's been steadily losing weight since welcoming her four-month-old daughter. However, she said it's gotten to a point now where she's lost too much for her liking. "I've been very depressed because I cannot stop losing weight," Cardi said on Instagram Live Thursday (November 15). "And it's so crazy because when I first gave birth, I did everything to lose my baby weight. I was drinking Teami [tea, a weight loss tea] so it could curb my appetite and now that I lost all the baby weight... I don't like looking too skinny."
"I used to look too skinny as a teenager and I used to hate it and I hate it now," she continued. "It's been really depressing me, making me sad. My weight." The "Bodak Yellow" rapper also said her breasts are now "saggy" and she's having to learn how to combat not having an appetite. "Sh*t is so stressful, not having no appetite at all.... I'm really trying to gain weight, y'all, and it's been hard and I don't know how," the first-time mom admitted. "After I gave birth, I was so thirsty to lose all the baby weight, and now it's so hard for me to gain weight, and I hate it. Then my parents … the more they force me to eat, the more I don't want to eat."
While the "Bodak Yellow" rapper admitted to having some body image issues, she did say she likes having a "six-pack right now." However, she "needs" her thick thighs back.
Photo: Getty Images