Mike Shinoda and Don Broco Cover Linkin Park During Joint Tour: Watch
By Katrina Nattress
November 19, 2018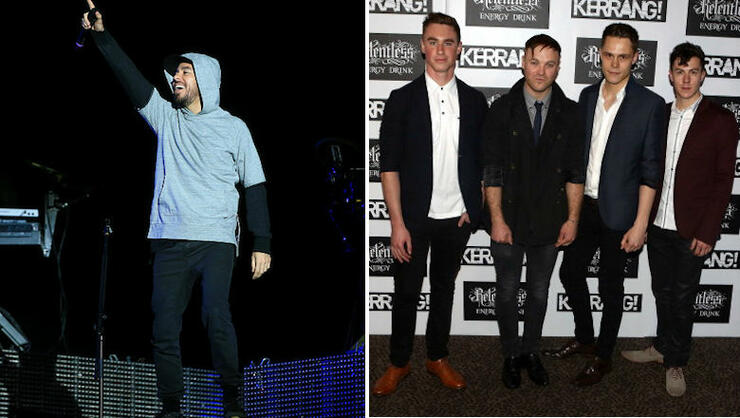 Mike Shinoda wrapped up a solo tour in support of his recently released album Post Traumatic over the weekend, and to celebrate the successful North American jaunt the Linkin Park singer/producer joined his supporting act, Don Broco, to cover Hybrid Theory's "A Place For My Head."
The English post-hardcore band showed its gratitude for Shinoda and Linkin Park by sharing footage from the performance on Instagram. "We wouldn't be a band if it wasn't for Linkin Park," the caption reads. "To get to perform with Mike was more than a pinch yourself moment, thanks so much for everything @m_shinoda."
Watch the energetic performance below.
The members of Linkin Park are still reeling over the loss of vocalist Chester Bennington, who tragically took his own life last year. Though Shinoda has been focusing on his solo work lately, he's talked openly about the band's future, saying he wouldn't be opposed to playing more Linkin Park shows.
"I'm just taking it one step at a time and keeping my mind open to the possibilities," he said in an interview with United Rock Nation. "Whether it's doing things under my name or working with other artists or producing tracks for somebody else or if the guys are at a point where they wanna play Linkin Park shows, I'm sure that any of those things are possibilities. And I'm just open to whatever happens."
Photo: Getty Images
Chat About Mike Shinoda and Don Broco Cover Linkin Park During Joint Tour: Watch