The Rolling Stones' to Say "Hello Again" to U.S. on 2019 No Filter Tour
By Andrew Magnotta
November 19, 2018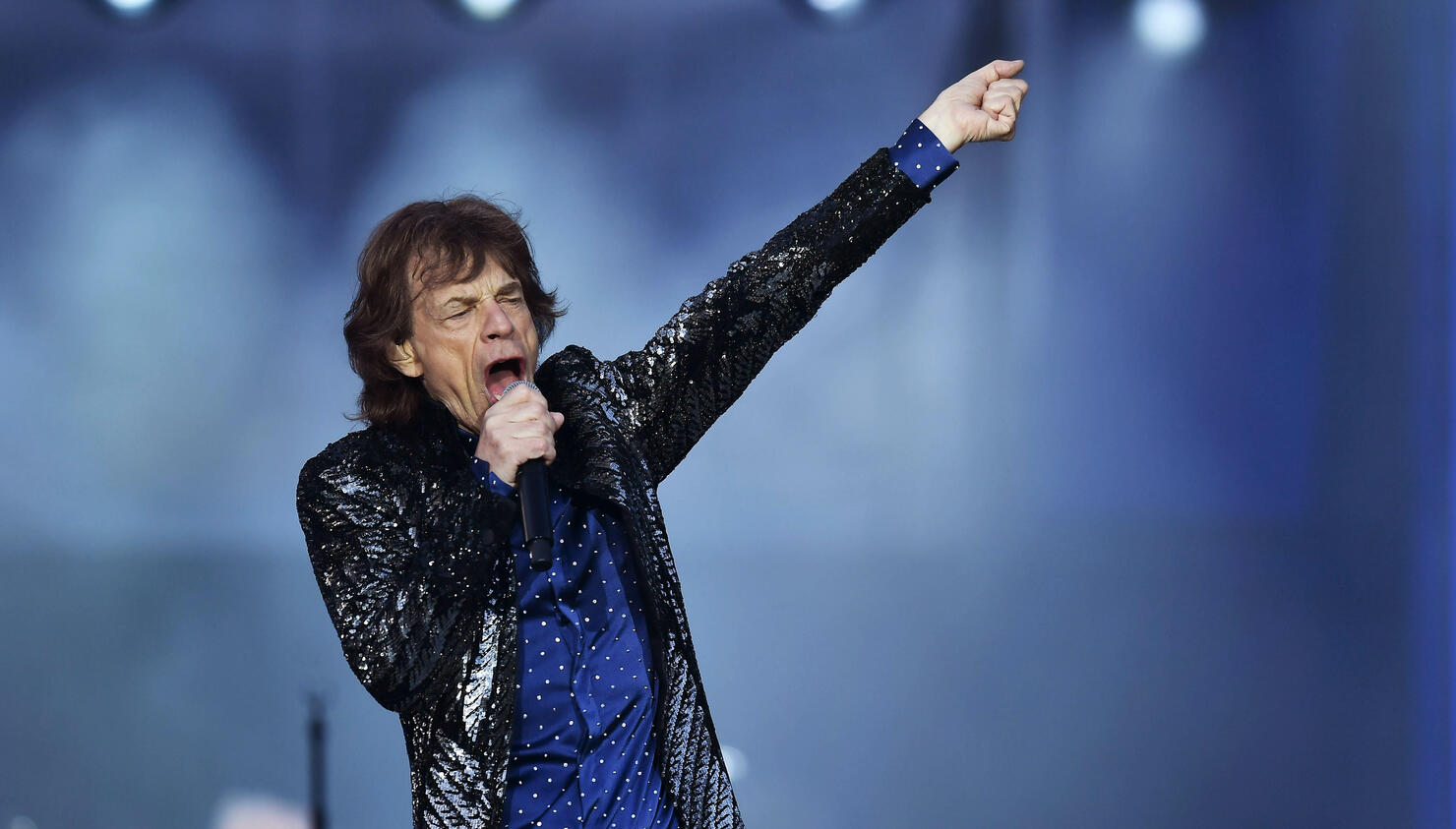 With so many long-serving rock and rollers thinking about the last show, The Rolling Stones are still only concerned with one thing: the next show.
The rock and roll legends' No Filter tour is coming to the United States in 2019. On Monday, the band announced 13 American concerts next spring, from April 20 through June 21.
Keith Richards tells iHeartRadio's Jim Kerr that American hospitality is always something the Stones have appreciated.
"Well first off it's great to be there playing back in America actually, I mean it's been a while, basically our stomping ground from the early 60s, so I always feel like I'm coming home," he said.
He added: "This is a hello again tour."
The European leg of the Rolling Stones' No Filter tour wrapped up this past summer. This many decades into an iconic career, the band members are still not accustomed to being home for too long.
"We're keeping our hand in and not getting too rusty, I hope," Mick Jagger explains. "I haven't been to quite a few of these places in a while."
The No Filter 2019 tour will be a stadium one. Jagger and Richards say they're keen on making sure fans get a great experience, so hopefully the last spring provides the most mild atmosphere. But it takes more than rain for the Stones to call off a gig.
"We work well in the rain," Richards says.
Jagger adds that Richards, Ronnie Wood, Charlie Watts and himself will be on a brand new stage when the band returns. As for the set list, with so many massive hits, that's constantly changing.
"If I do my research I can see that there are certain songs that might be popular in one place," Jagger explains. "Say slightly different songs in France might be more popular than say in Britain. I mean not all of them, but there are slightly regional variations."
But there's also an art to crafting a set list. Richards says the band makes room for some personal favorites as well, depending on the night.
See all the tour dates below. For tickets and more information, go here.
The Rolling Stones 2019 No Filter Tour
Sat. Apr 20 - Hard Rock Stadium, Miami, FL
Wed. Apr 24 - TIAA Bank Field, Jacksonville, FL
Sun. Apr 28 - NRG Stadium, Houston, TX
Tue. May 07 - State Farm Stadium, Glendale, AZ
Sat. May 11 - The Rose Bowl, Pasadena, CA
Sat. May 18 - Levi's Stadium, Santa Clara, CA
Wed. May 22 - CenturyLink Field, Seattle, WA
Sun. May 26 - Broncos Stadium at Mile High, Denver, CO
Fri. May 31 - FedEx Field, Washington D.C.
Tue. Jun 04 - Lincoln Financial Field, Philadelphia, PA
Sat. Jun 08 - Gillette Stadium, Foxboro, MA
Thu. Jun 13 - MetLife Stadium, East Rutherford, NJ
Fri. Jun 21 - Soldier Field, Chicago, IL
Photo: Getty Images