Pearl Jam's Mike McCready Gives Touching Tribute to Chris Cornell
By Katrina Nattress
November 21, 2018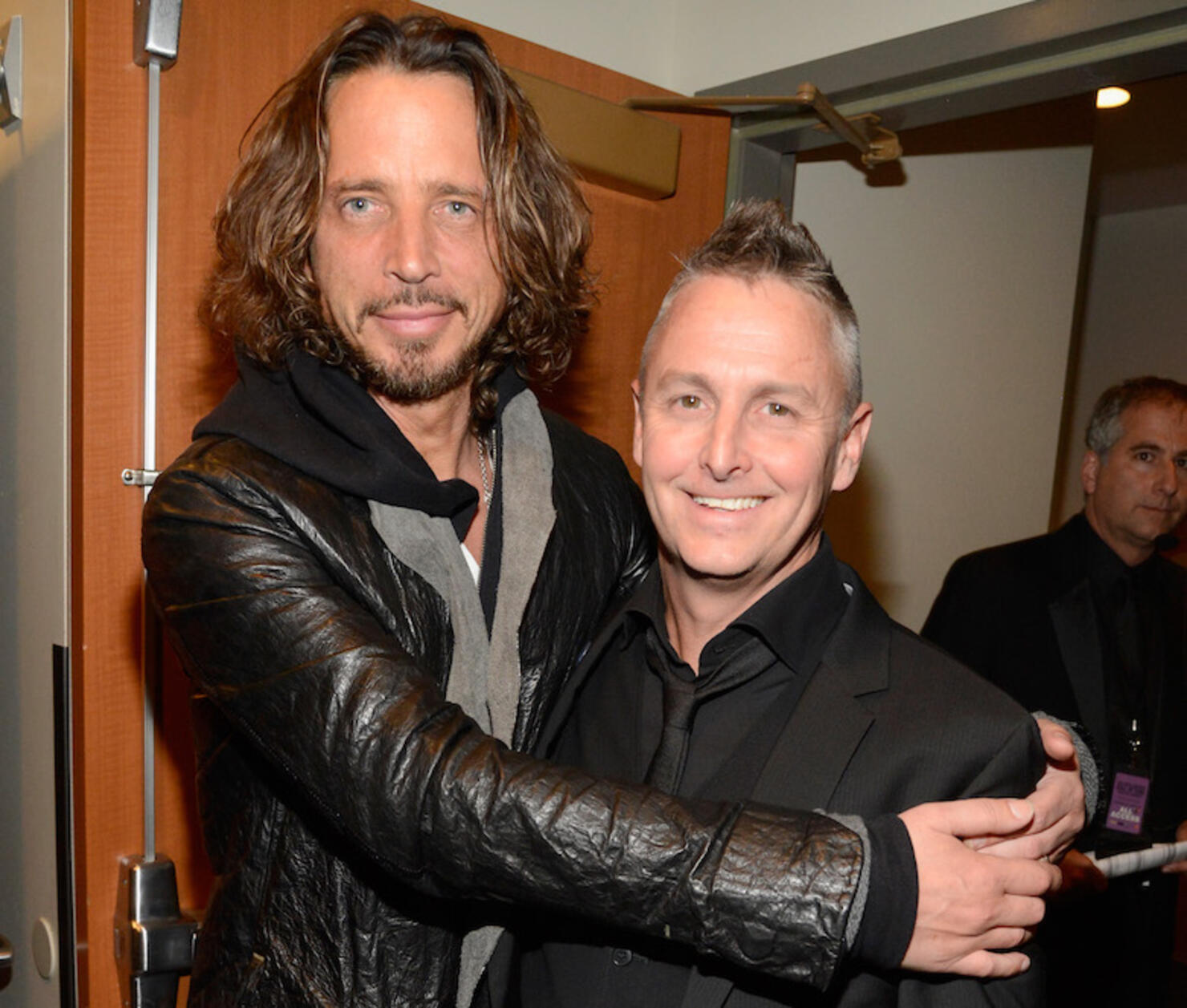 Last week, Chris Cornell's family released a self-titled, retrospective box set that highlights the late rock star's extensive career with his bands Temple of the Dog, Soundgarden, and Audioslave. Pearl Jam's Mike McCready cut his teeth with Cornell during their days as Temple of the Dog bandmates, and the now legendary guitarist had some kind words to say about his friend in the album's liner notes. Read his touching tribute below.
Chris was undoubtedly one of the greatest singers and songwriters of all time. When he first came on the scene, it was like: 'God, that guy's good-looking AND he can play drums, AND he can play bass AND on top of that, he can sing like no one else?!'

But as I quickly learned – even more importantly, Chris had a beautiful heart and soul and was an amazing and encouraging friend.

I will always love Chris for giving me a chance very early on and letting me play leads on the Temple of the Dog album. He handed me a dream in actually getting to play on incredible songs and influenced how I would play on Pearl Jam records in the future. He gave me the break into the music business I'd wanted since I was 11. I feel so extremely blessed and lucky that we were able to finally tour the Temple of the Dog album 25 years later. I wish we could have continued down that road, but am forever grateful for what we had.

I miss Chris every day and will forever sing his praises.

Love and respect.

Mike McCready

January 2018
Early next year, members of Cornell's bands, as well as Foo Fighters, Metallica, and Ryan Adams, will join forces for a special tribute concert called I Am The Highway: A Tribute to Chris Cornell. The event is set to take place January 16, 2019 at the Forum in Los Angeles.
Photo: Getty Images