Unborn Baby Turns And Waves At Parents During Ultrasound
By Dave Basner
August 3, 2019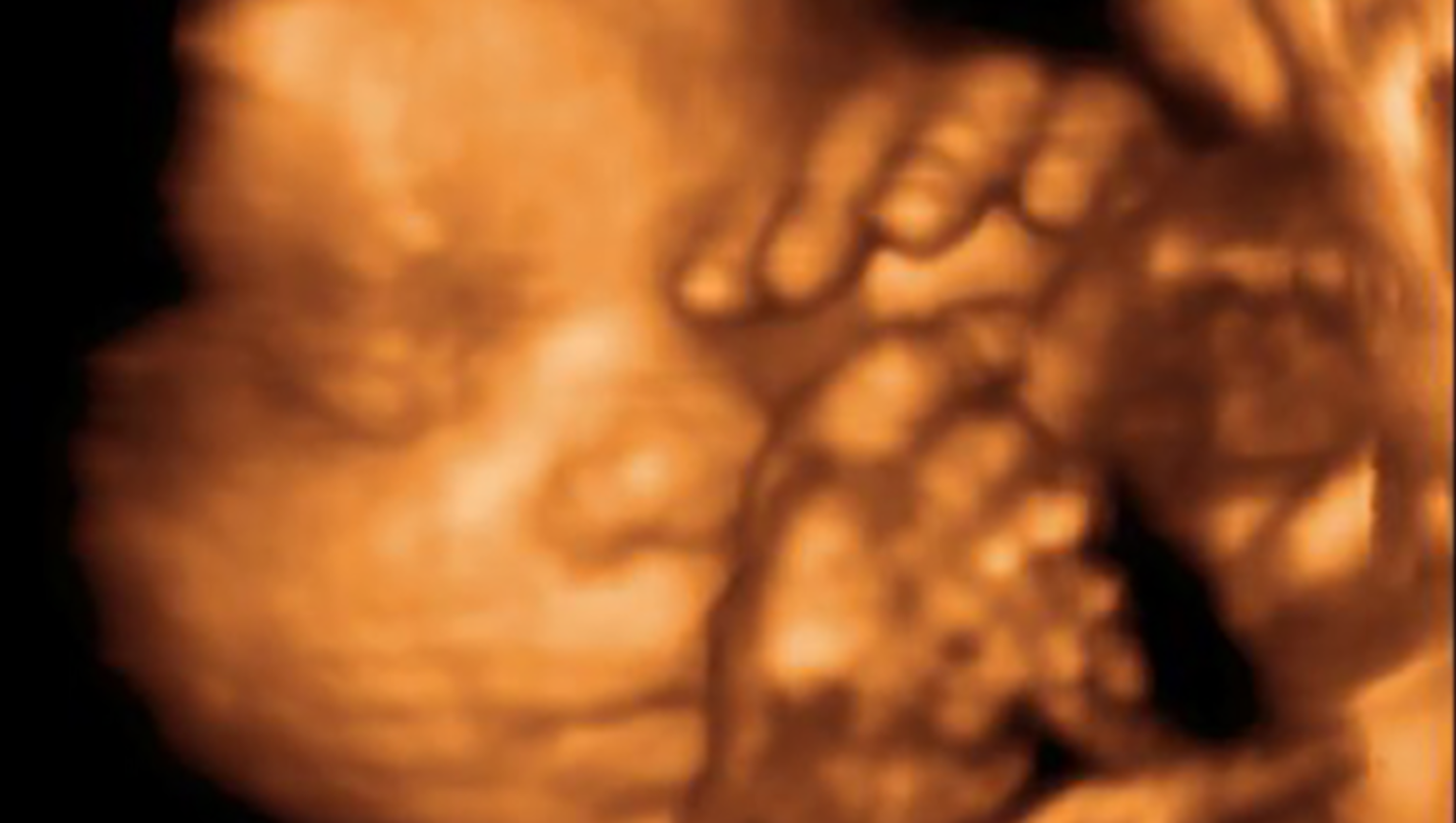 When expectant parents go to get an ultrasound, they are lucky if they can even make out the baby's face. Sometimes what they see just looks like a blob, but other times they can get a clear view of what their unborn child looks like. However, never has there really been a time that a set of parents got what Lucy Bearley and Stuart Barrett's in-utero offspring gave them. During a 4D scan at their 28-week check-up, the parents-to-be watched as their son turned toward the "camera" and waved to them.
Lucy told The Sun, "I was lying on my side so it was difficult to see much really. Stuart suddenly said he thought he saw him waving so we asked the lady to rewind the footage. Luckily she had caught the moment and sure enough when we looked there he was, not only waving but turning to look right at us."
Stuart explained how the sonographer said she'd never seen anything like it before. As for their friends, Stuart stated, "The reaction has been split really. Half the people we show say it's really cute and half the people say it's scary and we'll need to perform an exorcism as soon as he comes out."
Lucy expects she'll have her hands full with her little boy saying, "It was really lovely to see but I think we're definitely doing to have a little showman on our hands. He's obviously a bit of an attention seeker."
Photo: Getty Images