Billie Eilish Releases Gentle New Ballad 'Come Out and Play'
By Katrina Nattress
November 21, 2018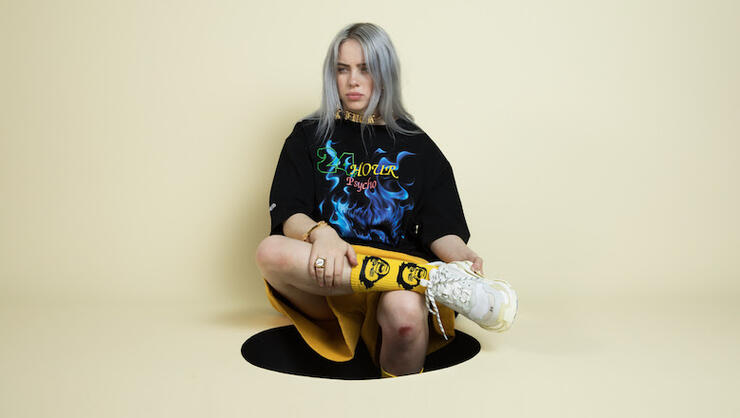 Billie Eilish is all about flaunting her dark side. The video for "When the Party's Over" features her sitting in an all-white room and drinking a thick black liquid that ends up draining out her eyes (and who knows where else). She's also crass, cussing every moment she gets. She doesn't care what people think, and that's why we love her. However, for her latest single, the alternative pop star who cites My Chemical Romance as one of her largest influences is showing her softer side.
"Come Out and Play" is a gentle ballad where she pleads with someone (or is it herself?) to stop hiding away. "And I know it makes you nervous / But I promise you, it's worth it / To show 'em everything you kept inside / Don't hide, don't hide / Too shy to say, but I hope you stay / Don't hide away / Come out and play," she sings delicately in the chorus.
Listen to "Come Out and Play" below.
Eilish has had quite the year, and last month she reflected on her success by doing the same interview with Vanity Fair 365 days after the first. Though most people would be basking in their celebrity, the reserved singer seemed to long for the days when no one knew who she was.
"I'm kinda jealous of Billie a year ago," she confessed. "I'm really not about to f**king pity myself for people recognizing who I am — I'm really grateful for it — but I would like to go to, I don't know, anywhere, and not be always recognized."
Chat About Billie Eilish Releases Gentle New Ballad 'Come Out and Play'