Remaining LFO Member Brad Fischetti Tributes Late Devin Lima
By Paris Close
November 22, 2018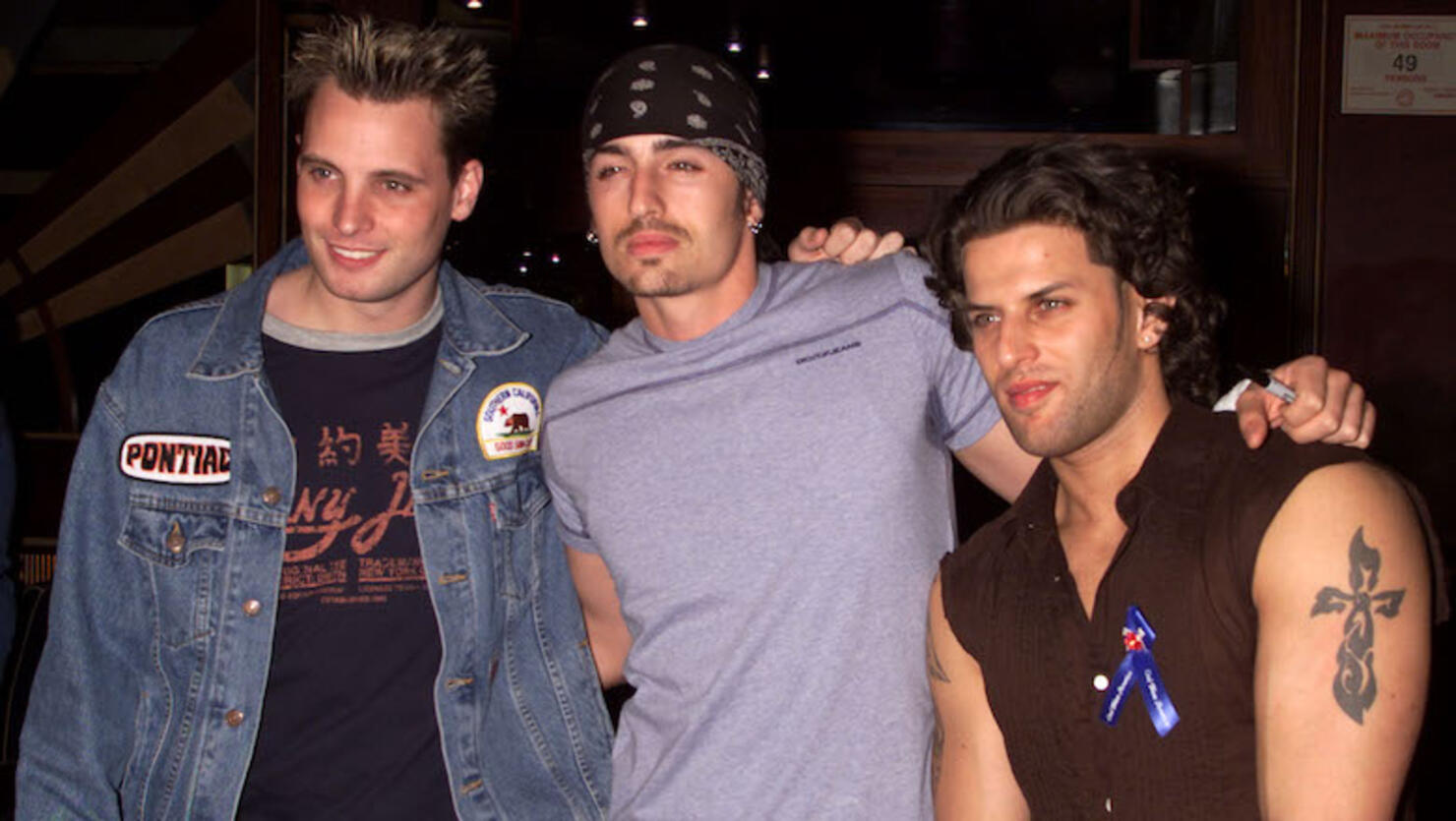 Remaining LFO member Brad Fischetti is remembering his late brother in song, Devin Lima, who passed away earlier this week.
On Wednesday (November 21), it was announced that Lima, who was battling stage four cancer, had lost his fight with the disease at 41, per reports from TMZ.
In his wake, Fischetti, the last surviving bandmate of the pop and hip-hop group, took to social media to honor Lima's memory. "It is with a truly broken heart that I confirm that Harold 'Devin' Lima passed away early this morning after a valiant battle with cancer," he writes, along with a video memorializing his former music partner.
"Devin, as the world knows him, was an extraordinary talent, a doting father to his six children, and a loving partner to their mother. He was a beloved son and brother and a friend to so many," he continued, adding, "On behalf of the LFO family, thank you for the tremendous outpouring of love from friends, family, fans, media, and those in the music industry."
Fischetti closed his note with respects to Lima's final wishes, writing: "A few days before he passed away he said to me, 'Bro, when it's over, just tell them I disappeared.'"
Lima learned of his diagnosis in October 2017 after doctors biopsied a "football-sized" tumor during surgery that was discovered to be cancerous. He is the second LFO member to pass away, as eight years prior, Rich Cronin, the group's lead singer-songwriter, succumbed to leukemia in September 2010.
In their tenure, LFO found massive success in the '90s, producing feel-good tunes like "Girls On TV," "Every Other Time," and "Summer Girls."
Rest in peace.