Bruce Springsteen Has Opened Broadway to Other Music Superstars
By Andrew Magnotta
November 26, 2018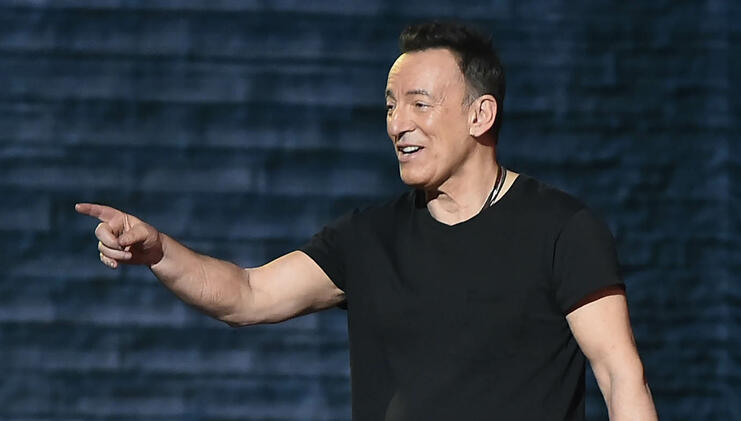 There might be a wave of pop stars coming to Broadway, thanks to Bruce Springsteen's Tony Award-winning one-man show, Springsteen on Broadway.
A number of talent and booking companies are closing in on a deal with a Broadway theater where they will install a series of big-time pop, rock and country artists "in residency," according to 710 WOR's Michael Riedel in a column for the New York Post.
The deals have yet to be completed, but Riedel reports Live Nation, Creative Artists Associates (Springsteen's agency) and Entertainment Benefits Group are collaborating on the venture.
CAA alone represents stars like Springsteen, Adam Lambert, Aerosmith, Ariana Grande, Bette Midler, Carrie Underwood, Demi Lovato, Diana Ross, the Eagles, Faith Hill, Kelly Clarkson, Michael Bublé and others.
All of those artists, plus Beyoncé and Barbra Streisand, are reportedly in the mix to play three-week residencies on Broadway, Riedel says.
Springsteen's Springsteen on Broadway show made a big impact at the Walter Kerr Theatre since debuting last fall. The show has reportedly grossed $2.5 million a week (!) since last October.
The top-priced ticket is listed at around $850, but scalpers are flipping them for as much as $6,000.
The Boss' success "opened our eyes to what you can do on Broadway," one insider told Riedel. "There's plenty of money to be made."
Springsteen reportedly relishes performing in the intimate 975-seat theater, calling it a career highlight.
The Boss has also parlayed the success of the Broadway gig into a new double-album and Netflix special to be released Dec. 14.
Photo: Getty Images
Chat About Bruce Springsteen Has Opened Broadway to Other Music Superstars