Hayley Williams Shares Encouraging Message With Fans About Mental Health
By Katrina Nattress
November 26, 2018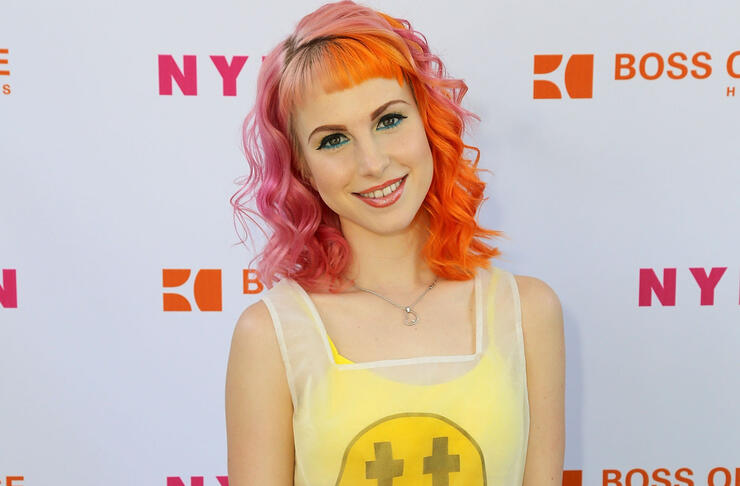 Over the weekend, Hayley Williams shared a long, emotional Instagram message with her fans explaining where her time and energy is currently being spent (no, it's not on new music...for the public anyway), and why she's decided to take her first hiatus from social media since 2015.
"I sense in my body and mind that it's time again," the Paramore singer writes, referring to the break. She then delves into an explanation about her current mental health state.
"i am careful not to sensationalize issues around mental health as it's such a sensitive and layered conversation for every individual. yet, i feel it's really important to clarify that while I have spoken openly about my mental health during After Laughter, i could never fully admit to nor bring myself to go get a true diagnosis for my own issues until recently," she explains. "i'm working really hard on getting strong for myself. i am so grateful to people who have kept this conversation safe and sacred for me in the last couple years."
After telling her personal story, she gives an encouraging message to fans who may be struggling with depression, PTSD, or any other kind of mental or emotional issues.
"if you deal with depression or any kind of PTSD, please take it seriously and try hard to remember that it's not who you are but rather it is a very common effect of the world we are exposed to and the lives we try so hard to engage in," she writes. "you're certainly not along in it."
She then brings things back to her own personal struggles. "I know it's a very popular to say 'it's okay to not be okay'… but please give me the grace to admit that as I am quickly approaching 30 i am okay with not being okay anymore," she pleads. "I do accept my emotional or psychological 'wounds' and i'm not ashamed… even still, i am interesting in living out a much more fulfilling live than just 'okay' could ever offer. i think that you are worth more than 'okay' has to offer too."
Check out her emotional post below.
Though Williams is taking a break from her personal account, she'll still be active on social media through Good Dye Young — the independent hair dye brand she founded with hair stylist Brian O'Connor.
Photo: Getty Images
Chat About Hayley Williams Shares Encouraging Message With Fans About Mental Health