Matty Healy Dissects the Songs on The 1975's Upcoming Album
By Katrina Nattress
November 27, 2018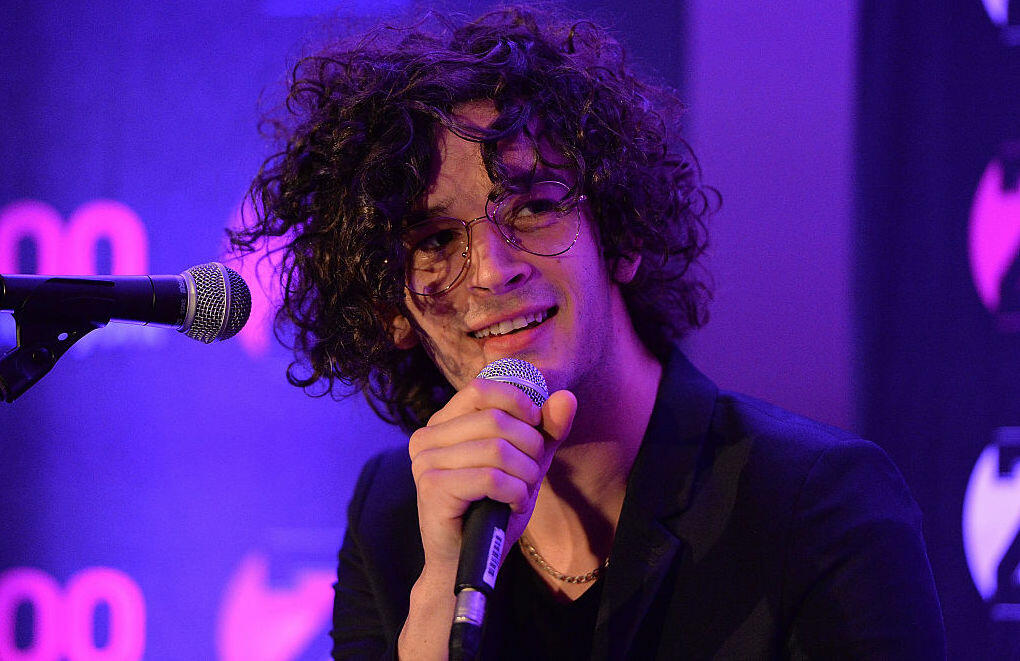 We're just days away from the release of The 1975's third studio album A Brief Inquiry Into Online Relationships, and Matty Healy's given us another reason to be excited. In a recent feature with Pitchfork, the frontman dissected all the songs that comprise the upcoming release.
As we know from the songs the band's already shared, there are themes of drug addiction and recovery; navigating romantic relationships; growing up and finding yourself, and the current state of the world.
Though these are all things close to the 29-year-old's heart, writing a song about his struggles with heroin addiction may be his most poignant yet.
"I think I'm trying to consciously hide it behind being somebody else, writing about their struggle and their strife," the singer explained about the choice to use a character named "Danny" in the song "It's Not Living (If It's Not With You)." "It's quite obvious it's about me, because there's been a real reluctance for me to talk about it. I didn't want to talk about being a heroin addict for five years —having actual nightmares of the idea of it being uncovered. So there was a humorous reluctance to disclose it in this song."
"That was the thing that I was always scared of—being an obnoxious celebration of that kind of sickness," he continued. "I just felt so lucky. I hadn't lost anything really. And that's normally why people go to rehab, because they lost so much they can't bear to lose anything else. But I was lucky."
Listen to "It's Not Living (If It's Not With You) below.
Read Healy's explanation of all 15 songs here and look out for A Brief Inquiry on Friday (November 30).
Photo: Getty Images
Chat About Matty Healy Dissects the Songs on The 1975's Upcoming Album