Matty Healy Shows Off His Best Dance Moves in 'Sincerity Is Scary' Video
By Katrina Nattress
November 21, 2018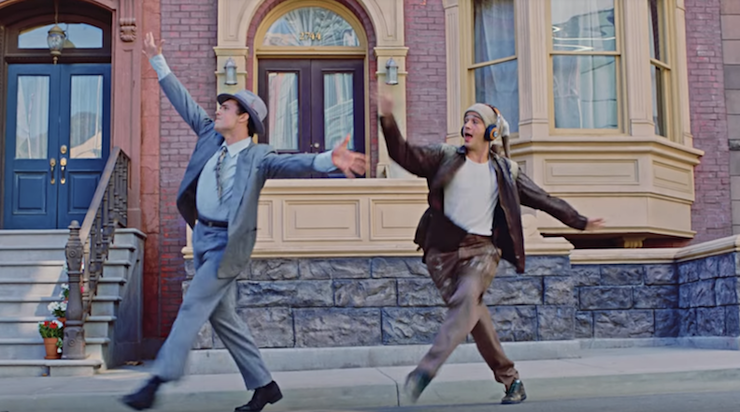 We're only nine days away from the release of The 1975's third studio album, A Brief Inquiry Into Online Relationships, and though the band may hail from Manchester, they gave American fans something to be thankful for the day before Thanksgiving by sharing the absolutely delightful visuals for the jazzy "Sincerity Is Scary."
The video shows Matty Healy waking up in his apartment and drowsily stumbling out the door. But once outside, everything changes. He channels his inner Gene Kelly during a classic dance routine with a passing businessman; gets spiritual with a women's choir; plays hopscotch with a neighborhood kid; saves a passerby from impending doom; joins a marching band, and perfectly situates a child dolled up in mime makeup. As the singer himself said about the clip, "Sincerity Is Scary is good bowl of soup levels wholesome," and he wasn't lying.
Watch the charming video below.
Chat About Matty Healy Shows Off His Best Dance Moves in 'Sincerity Is Scary' Video