Mom Accuses Southwest Of Name-Shaming, Laughing At Daughter's Unusual Name
By Dave Basner
October 28, 2021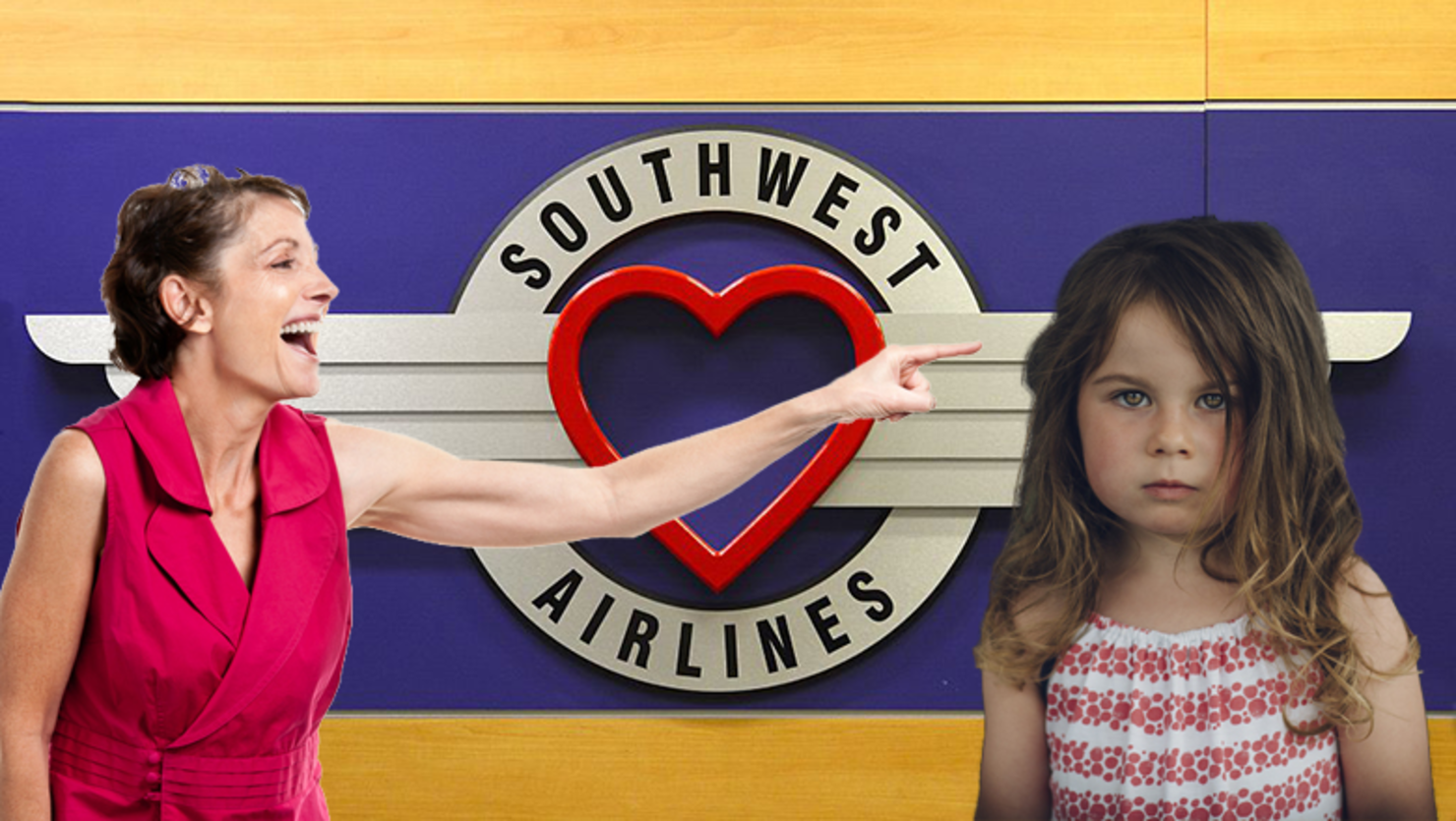 Airline gate agents probably see their fair share of strange and unusual names, but most usually don't make a big deal out of it. However, one agent at John Wayne International Airport in Orange County, California couldn't help but laugh with her coworkers and make fun of the owner of one unconventional name, and it happened to belong to a five-year-old girl. 
Her name is Abcde, pronounced "Ab-city," and when her mother, Traci Redford, heard what was going on and saw the agent pointing at her child, she immediately said something. According to KABC, Redford told the gate agents, "Hey if I can hear you, my daughter can hear you, so I'd appreciate if you'd just stop."  
Traci then saw the agent take a photo of her daughter's boarding pass and later learned the agent had posted it on social media. Redford filed a formal complaint with Southwest but two weeks passed without the airline doing anything, so she contacted her local news.  
Southwest Airlines has since apologized to the Redfords, explaining that they took action against the gate agent. In a statement, the airline said:
"We extend our sincere apology to the family. 'We take great pride in extending our Southwest Hospitality to all of our Customers, which includes living by the Golden Rule and treating every individual with respect, in person or online. The post is not indicative of the care, respect, and civility we expect from all of our Employees. We have followed up with the Employee involved, and while we do not disclose personnel actions publicly, we are using this as an opportunity to reinforce our policies and emphasize our expectations for all Employees."Traci used the incident as a learning experience for Abcde, explaining to her, that "not everyone is nice and not everyone is going to be nice and it's unfortunate." 
Photo: Getty Images