Kesha & Lady Gaga Called Katy Perry 'Mean' In Old Texts About Dr. Luke
By Hayden Brooks
November 30, 2018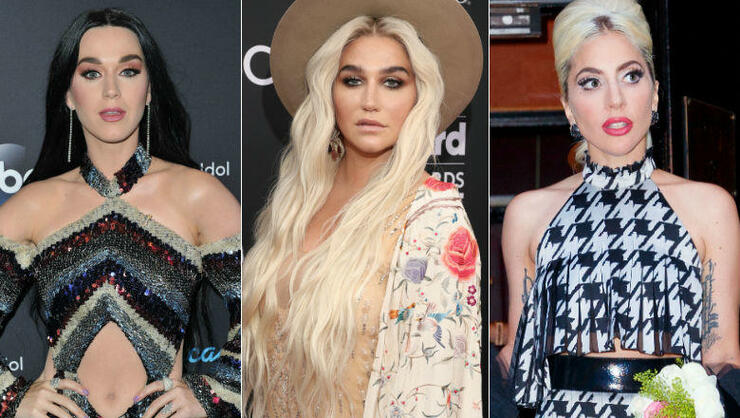 Despite the hesitation surrounding the text messages going public, the February 2016 exchange between Kesha and Lady Gaga has hit the blogosphere and it sees the pop pair call Katy Perry "mean" in their conversation about Dr. Luke.
As per newly released court documents, Kesha sent Mother Monster a text, admitting that she spent a lot of the day crying because of her legal battle with the super-producer. "Was crying a lot today and needed my mom. I'm really upset with Katy Perry. She could bring the whole thing to a head but she won't," she told Gaga, before reiterating her previous accusation that Perry "was raped by the same man."
Perry previously denied the claim during her July 2017 deposition on the case. "People were generally very angry at me for not saying anything," she said during her deposition. "I want to stay out of it because I know them both [Kesha and Dr. Luke] and I empathize with both of them and obviously it's a horrible situation for both of them and the only two people that know what really went on are those two people."
"She is probably really afraid to lose everything. U are really strong standing up to him, she's not as strong as u yet," Gaga told Kesha, before they both came to the same consensus on Perry. "Your [sic] right. I need to find sympathy and empathy for her. She's so mean. It's hard," Kesha said. At that point, Gaga offered to talk to Perry for her, acknowledging her unfriendliness. "I know she's mean. . . .She makes me angry about sh*t [but] I just try to have empathy for her," she continued.
More than a year down the line, Gaga has reacted to the exchange, offering her present-day feelings on Perry. "@katyperry & I have grown up in the industry together. We've gone through both celebrations & differences w/ each other," she wrote. "These are old texts. We've matured, gotten over the past, love each other & share deep respect. Katy is my friend and is truly a kind soul. End of story."
.@katyperry & I have grown up in the industry together. We've gone through both celebrations & differences w/ each other. These are old texts. We've matured, gotten over the past, love each other & share deep respect. Katy is my friend and is truly a kind soul. End of story. ❤️

— Lady Gaga (@ladygaga) November 30, 2018
Chat About Kesha & Lady Gaga Called Katy Perry 'Mean' In Old Texts About Dr. Luke