Keith Richards Says The Rolling Stones Could Release New Album in 2019
By Andrew Magnotta
December 6, 2018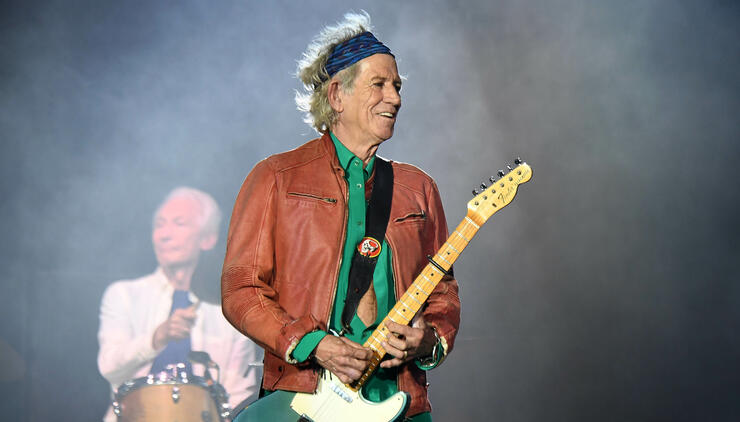 Keith Richards is optimistic that The Rolling Stones could have a new album ready next year.
The Hall of Fame guitarist would not say when the release could come, but he confirmed in a recent interview with Rolling Stone magazine that he and Mick Jagger have worked on some new ideas.
"Mick and I got together for a few days a month or so ago in the studio, just playing around," Richards said. "Apart from that, there might be a session sometime in December, but I'm not crossing my fingers on that."
The Rolling Stones last released new music in 2012, when they recorded two new tracks for the GRRR! compilation album. In 2016, the band won a GRAMMY Award for its Blue & Lonesome covers album.
Of the get-together with his front man, Richards said it "was great. We knocked out a few songs together with [producer] Don Was. We're just working things through. We had a great time — got some nice stuff out of it."
A new album is a ways away from being completed. Richards says that, realistically, the soonest the new tunes would arrive would be next fall, but it's still too early to make any firm pronouncements.
The Rolling Stones recently announced additional dates for the North American leg of the band's No Filter stadium tour next summer. Richards says there's nothing the band would rather do than work.
"As Ronnie [Wood] and I often say before we go on, 'Let's get on stage and get some peace and quiet.'"
Photo: Getty Images
Chat About Keith Richards Says The Rolling Stones Could Release New Album in 2019