Pink Floyd's Nick Mason Explains Roger Waters, David Gilmour Feud
By Andrew Magnotta
December 10, 2018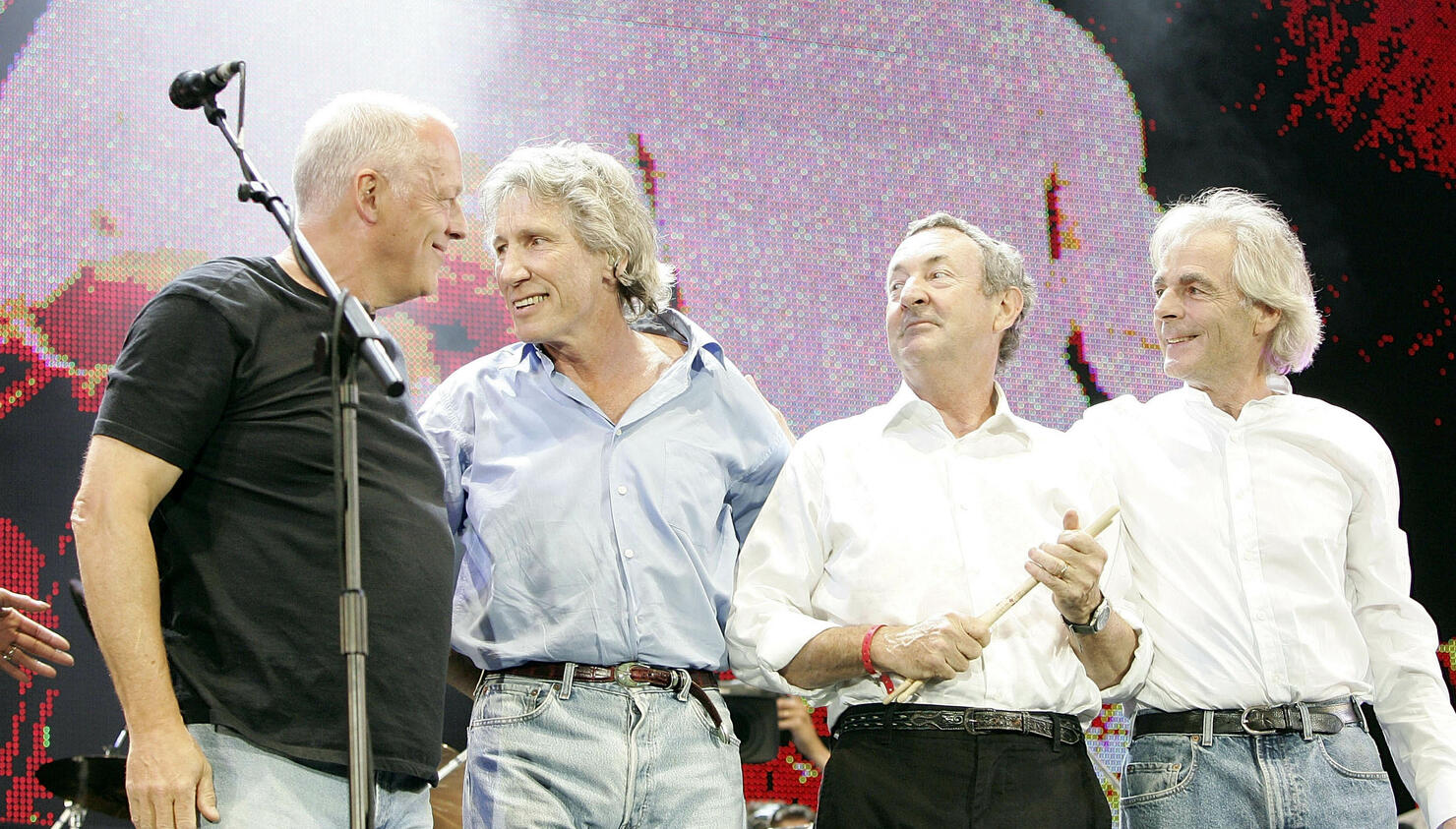 Pink Floyd drummer Nick Mason says there's no good reason Roger Waters and David Gilmour can't get along.
Mason, who's preparing to tour North America with his Saucerful of Secrets retrospective of Pink Floyd's early days next year, says he wishes his two surviving band mates would resolve their differences.
"I live in hope," the drummer told Rolling Stone in a new interview. "I mean, I don't think we're going to tour as Pink Floyd again. But it would seem silly at this stage of our lives to still be fighting."
While he believes the quarrel to be petty, Mason elaborated on what he believes the roots of it are.
"It's a really odd thing in my opinion. But I think the problem is Roger doesn't really respect David. He feels that writing is everything, and that guitar playing and the singing are something that, I won't say anyone can do, but that everything should be judged on the writing rather than the playing."
Further, Mason believes Waters still despises Gilmour's decision to continue Pink Floyd after he left the band in 1985.
"I think it rankles with Roger that he made a sort of error in a way that he left the band assuming that without him it would fold," Mason continued. "It's a constant irritation, really, that he's still going back to it. I'm hesitant to get too stuck into this one, just because it's between the two of them rather than me. I actually get along with both of them, and I think it's really disappointing that these rather elderly gentlemen are still at loggerheads."
Waters and Gilmour were at odds for the better part of two decades until their feud morphed into a more cordial albeit mutual disapproval, which allowed Pink Floyd to reunite in 2005 for its legendary Live 8 concert set.
Gilmour and Waters have appeared together a handful of times since Live 8 for charity and for brief revelatory encores in concert.
But the bassist and guitarist haven't appeared together in public in seven years. Pink Floyd's Gilmour-led tribute to late-keyboardist Rick Wright, The Endless River, in 2014, notably excluded Waters (who is not technically a member of Pink Floyd anymore).
Mason says the rancor waxes and waned, and the whole thing is as frustrating for him as it is for Pink Floyd fans. For his part, he keeps his nose out of it.
Get all Nick Mason's Saucerful of Secrets tour dates here.
Mason's all-star band for the project includes former Pink Floyd touring bassist Guy Pratt, with Spandau Ballet singer Gary Kemp on lead vocals and guitarist Lee Harris and keyboardist Dom Beken.
Photo: Getty Images