Who's The King Of R&B? Legends Weigh In On Online Debate
By Peyton Blakemore
December 10, 2018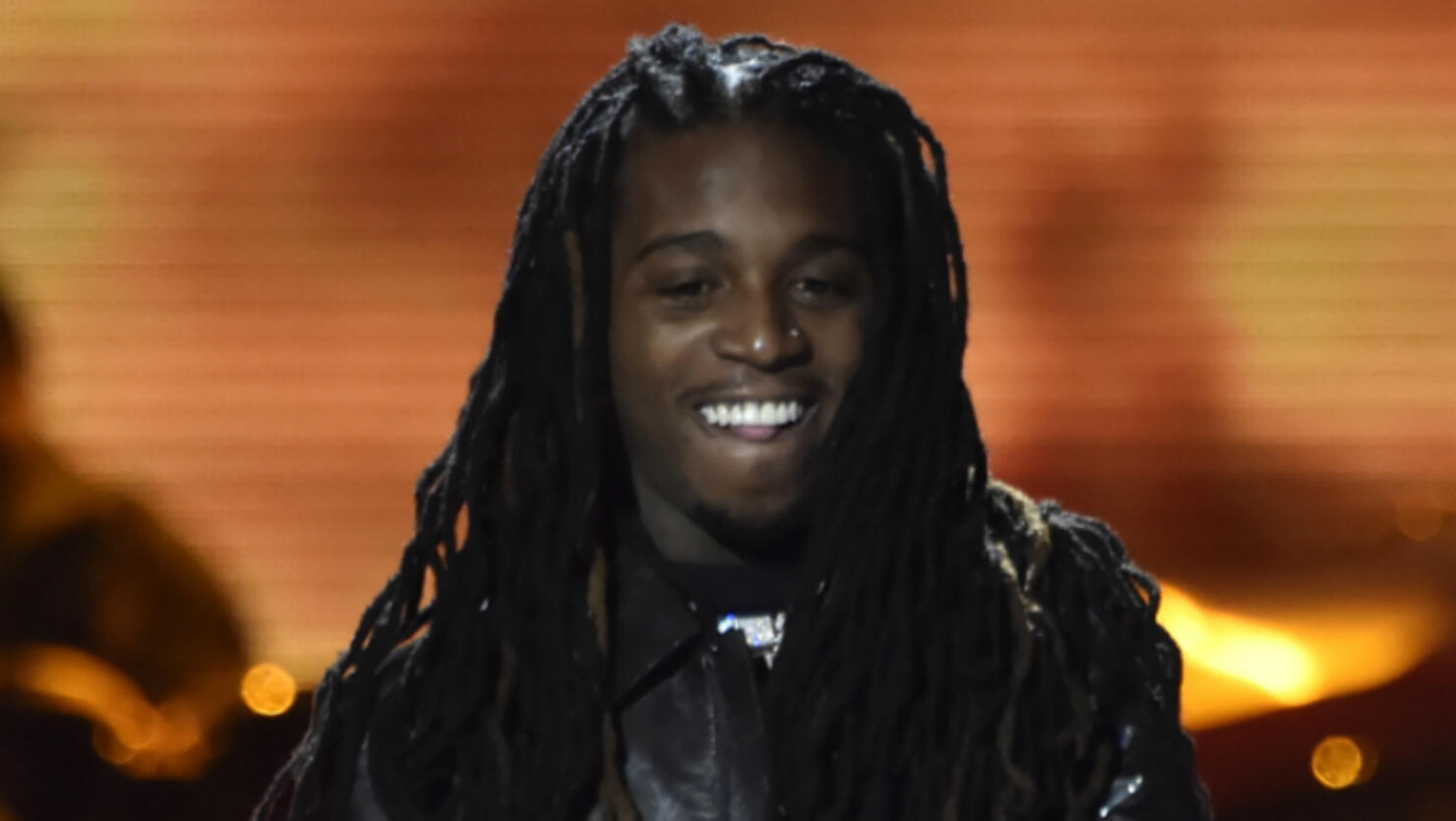 Will the true King of R&B please stand up?
After Jacquees proclaimed himself the "new King of R&B" over the weekend, the ''At the Club" singer sparked an online debate that has taken over the Internet causing some of the biggest names in music to speak out and gifting us some of the funniest trolling gifs, memes, and tweets.
"I just want to let everybody know that I'm the king of R&B right now, for this generation," Jacquees said in an Instagram video Sunday (December 9). "I understand who done came and who done did that and that... but now it's my turn. Jacquees the king of R&B... I been feeling like that... I'm the new king of R&B. *Cue the R&B community fall-out.
See, the 24-year-old rapper's declaration for many was not only premature but insulting to all those that have come before him, and the R&B community let him know that.
One of the first to respond was Tank, who went in on Jacquees in two Instagram posts.
Chrissy Teigen even brought her husband John Legend into the R&B King talk after she tweeted, "the heated debate on my timeline is who is the current king of r&b. It's a doozy of a thread and hilarious. but it leaves me asking what kind of music does john make? his he left out of this? (jokes welcome, of course)."
John joined the conversation an hour later, tweeting his thoughts about the whole thing.
Kehlani threw a curve-ball (but very accurate) name into the mix.
And Wendy Williams let Jacquees off easy, simply saying he may feel like the King but, Michael Jackson will forever be the King of R&B.
Now check out some of the funniest tweets in response to Jacquees' King of R&B declaration, courtesy of The Shade Room: