Cardi B Might Get Back Together With Offset Despite Cheating Scandal
By Peyton Blakemore
December 11, 2018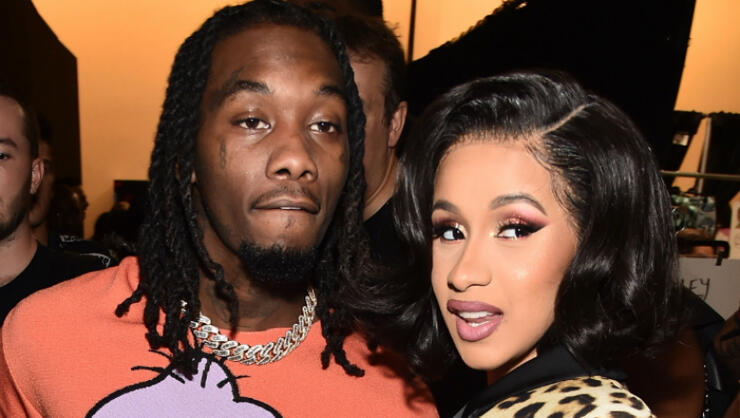 It ain't over till the divorce papers are signed!
Cardi B hasn't completely shut the door on the possibility of giving her marriage another shot. While the "Money" rapper and her husband Offset remain broken up, a source recently told E! News Cardi is "very torn" over what their future holds. The insider added things have "been really hard" for the both of them since their split, saying Offset is "trying to win Cardi back" but she's "not on board yet."
"They haven't been spending time together and Cardi expressed she still wants her space. She is very busy right now with her work and is focused solely on [their 5-month-old daughter] Kulture," said the source. However, Cardi "still loves" Offset, the insider explained, "and wants her family to be whole again."
As fans know, after Cardi announced her and Offset's split last week, he was accused of cheating on her with multiple women during their marriage. One alleged side-chick, Summer Bunni, even issued a public apology for having an affair with the Migos rapper. However, the alleged exposure of his cheating ways didn't stop Offset from taking to Twitter to publicly express how much he misses his wife. "F**k y'all," Offset wrote on Twitter Sunday (December 9). "I Miss Cardi."
All of which has done nothing to make Cardi's ultimate decision about their relationship any easier. "She has her up and down moments where she thinks there could be a chance they can salvage their relationship, but then Cardi is also very upset over the cheating situation. She is very torn and is trying to stay focused on business matters right now," the source explained. "She doesn't want to have to co-parent Kulture, but isn't quite sure if they can make their relationship work."
As it stands, the insider told E! News Cardi has not begun divorce proceedings because "there is still a chance of reconciliation."
Photo: Getty Images
Chat About Cardi B Might Get Back Together With Offset Despite Cheating Scandal