Mark Knopfler, Who Snubbed Rock Hall, Happily Accepts Scottish Music Award
By Andrew Magnotta
December 11, 2018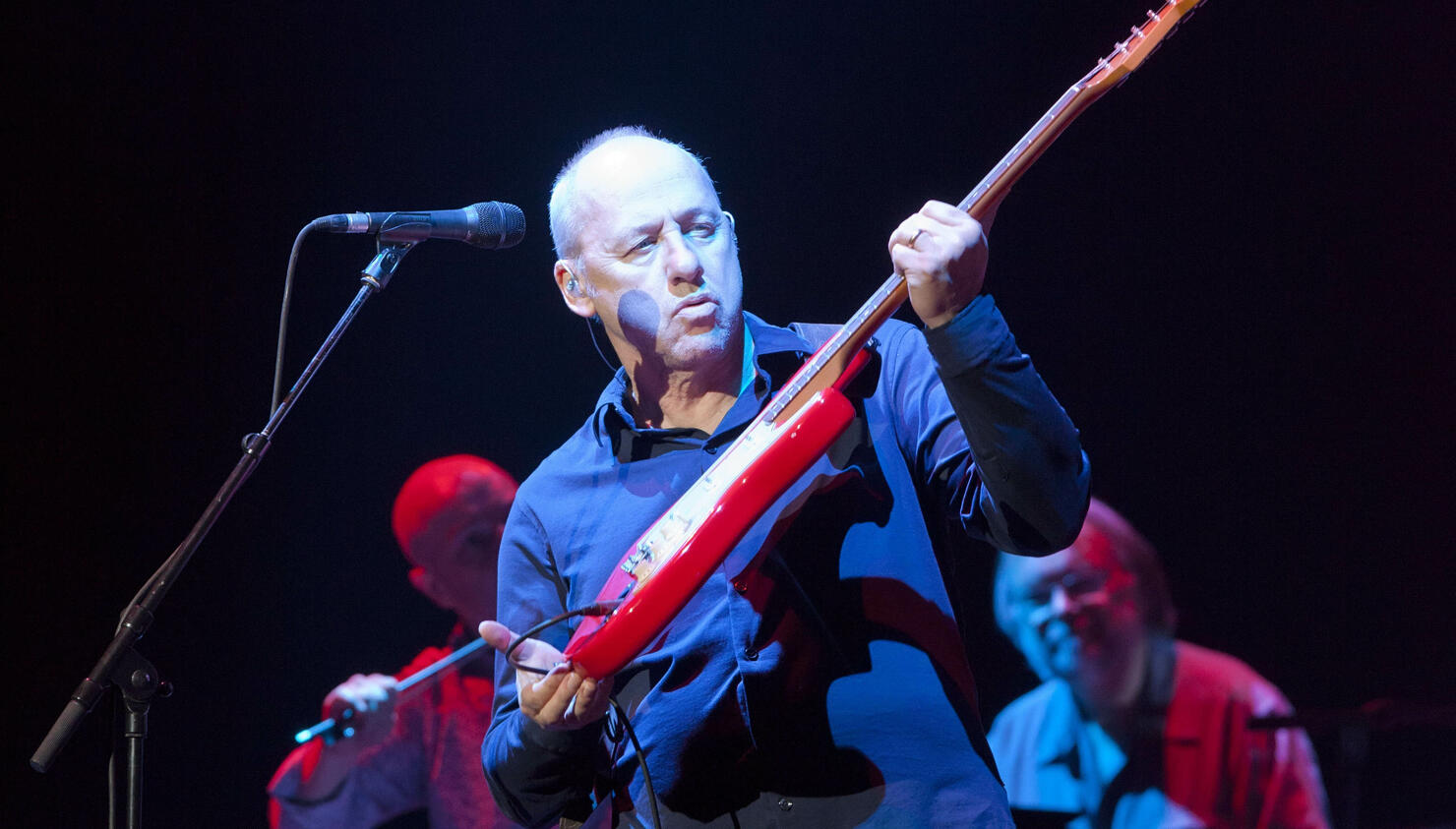 It's been nearly a year since it was announced that Dire Straits had been inducted into the Rock and Roll Hall of Fame, and the band's frontman and chief songwriter Mark Knopfler has yet to publicly acknowledge the honor.
With the Rock Hall about to announce its next class of inductees, Knopfler hasn't even dignified the Rock Hall with a Steve Miller-esque rant against it. If it weren't for Dire Straits bassist John Illsley's assurances, we might not know for certain that Knopfler is even aware that he is a "Rock and Roll Hall of Famer."
The singer and guitarist's silence on the Hall of Fame matter has been so deafening, many journalists assumed he was just not that into awards.
But the latter turns out to not be the case. Knopfler not only showed up to accept the Scottish Music Awards Living Legend Award recently, he even made a speech and performed at the festivities!
"When I was a little fellow lying in bed not far from here listening to the music of the River Clyde, the noise of the fog horns and the ships, I used to absorb all the sounds of Scotland," Knopfler reportedly said in his remarks at the event. "A songwriter couldn't ask to be born in a better place."
By any account, the Scottish Music Awards are great but not as prestigious as the world-famous Rock and Roll Hall of Fame, though the ceremony was a lot closer to Knopfler's home.
For what it's worth, Knopfler's brother and former Dire Straits band mates David Knopfler also refused to attend the band's Rock Hall induction last spring. David cited a dispute over the Rock Hall allegedly "reneging" on a promise to cover his travel.
Illsley, Mark's longest-tenured Dire Straits band mate, has remained close with him over the years. He indicated after the ceremony that Mark's lack of comment on the Rock Hall was not so much an F-U to the Hall (which has more than earned the derision of rock fans) but a case of abject apathy towards the Rock Hall.
"It just didn't appeal to him..." Illsley told Billboard.
Photo: Getty Images