Sarah Hyland Talks 'Contemplating Suicide,' Second Kidney Transplant
By Paris Close
December 11, 2018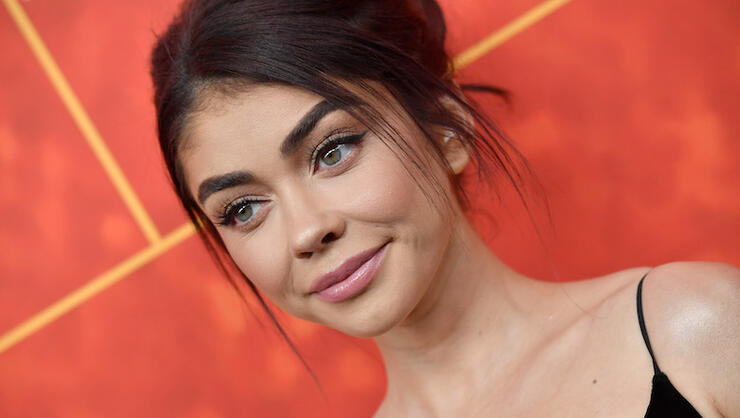 Sarah Hyland is getting candid about her health and medical issues.
In an interview with Self magazine, the Modern Family actress gets real on undergoing a second kidney transplant following her first transplant seven years ago. Hyland, who suffers from endometriosis, a painful disorder in which tissue that normally lines the inside of your uterus grows outside your uterus, received her first kidney transplant from her father in May 2017 but her body rejected it.
"When you have an organ transplant, it's basically a foreign thing in your body," she explained. "Your immune system will want to attack it and be like, 'What is this? This is not supposed to be here.'"
In reflecting on the first rejection, she said, "When a family member gives you a second chance at life, and it fails, it almost feels like it's your fault. It's not. But it does."
When doctors removed the kidney, however, they discovered she had an abdominal hernia. The situation left Hyland "very depressed," so much that she considered taking her own life.
"For a long time, I was contemplating suicide, because I didn't want to fail my little brother like I failed my dad," she continued. "I had gone through 26 years of always being a burden, of always having to be looked after, having to be cared for because I've always had health issues. And it's a really helpless feeling. Things like this can be really hard on a person."
Thankfully, a light arrived at the end of the tunnel: after undergoing months of dialysis, the 28-year-old's younger brother was discovered to be a match.
By September 2017, Hyland had undergone a second transplant and a subsequent and successful operation for her hernia and condition the following spring.
Nowadays, the star says, "I'm stable. I'm thriving. I'm super happy with life."
Photo: Getty Images