Is Ariana Grande's New Ballad 'Imagine' About Mac Miller? Listen Now
By Paris Close
December 14, 2018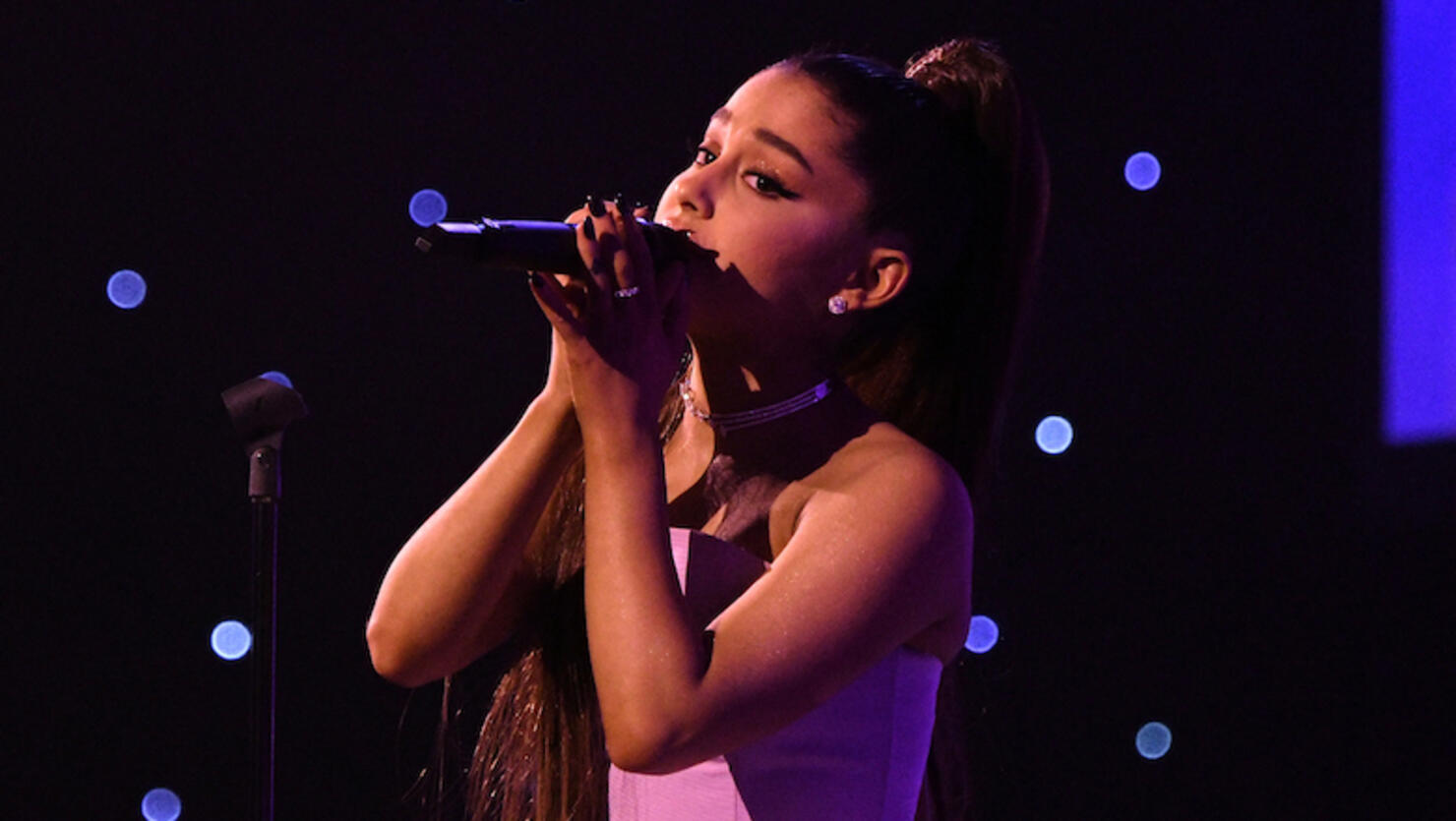 Ariana Grande revisits pleasant memories with an old flame on her new song.
Last night (December 13) saw the premiere of the songbird's latest release from her highly-anticipated fifth studio album, Thank, U Next, a passionate, moonlit ballad titled "Imagine." Grande herself has described the single has a vibe opposite that of her smash hit "thank u, next."
"A lot of this album mourns failed yet important, beautiful relationships in my life (as well as celebrates growth/exploring new independence)," the musician said of the song on Twitter. "But for those of you asking about 'imagine': I would say if 'thank u, next' = acceptance… 'imagine' = denial."
However, some Arianators have come up with their own theory of the record's inspiration, one which suggests "Imagine" is actually about ex-boyfriend Mac Miller.
In the opening verse, the pop star creates a romantic setting, which happens to hint at the former couple's mutual love of Asian food. As versified in his song "Cinderella" — which she confirmed was about her — the "Breathin" star sings in her tribute, "Staying up all night, order me pad thai," answering Miller's lyrics, "And when you hungry I can shut you up with stir fry."
Another telling sign, as pointed out by Grande's diehards, was that the late lyricist also had "Imagine" tattooed on his bicep.
Grande and Miller dated for two years before breaking up this May. Months later, Miller died from an accidental overdose of fentanyl and cocaine. The tragedy left Grande overwhelmed with grief, so it's not hard to believe "Imagine" was written as a way for her to find peace and closure with his passing.
Listen and see the evidence below.