Miley Cyrus' "Big Stoner" Parents Get High and Play With Hummingbirds
By Katrina Nattress
December 15, 2018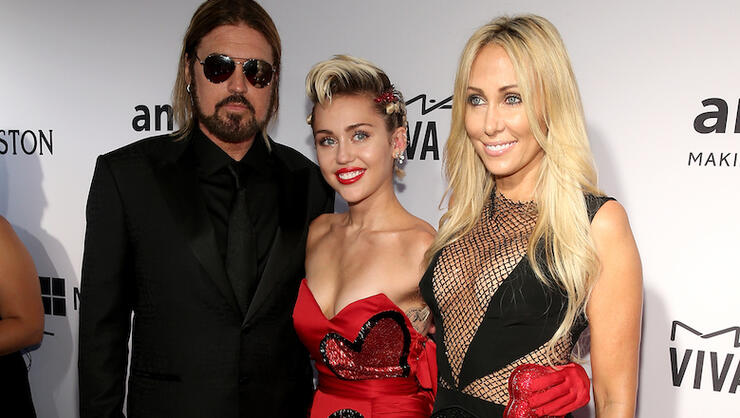 Miley Cyrus visited The Tonight Show Starring Jimmy Fallon on Friday night (December 14), and before getting into her recent Mark Ronson collab "Nothing Breaks Like a Heart" Fallon asked how her parents were doing.
"My mom's a big stoner," Miley said candidly. "I remember when I started smoking weed, she thought I was like growing little horns and just becoming the devil and now she smokes more pot than anyone I know."
She went on to explain how both her mother Tish and father Billy Ray like to get high and play with their pet hummingbirds that are "really slow now" because her dad overfeeds them. "You've never seen a hummingbird cruise the way that they do," she quipped before divulging that Billy Ray names them all. "That's their little magic time, smoking weed and naming hummingbirds," she continued. "That's why I'm so weird!"
Watch the full interview below.
This isn't the first time Miley has discussed her mom's recreational habits. During an interview earlier this month the singer, who had previously stopped smoking pot, confessed she tokes "every now and then" with her mom.
"My mom got me back on it," she admitted. "When I'm just working I don't think I function at my highest, most intelligent, most being-able-to-be-as-aware-and- as-present, so I don't smoke when I work."
Photo: Getty Images
Chat About Miley Cyrus' "Big Stoner" Parents Get High and Play With Hummingbirds