The Raconteurs Announce First New Songs in 10 Years
By Katrina Nattress
December 18, 2018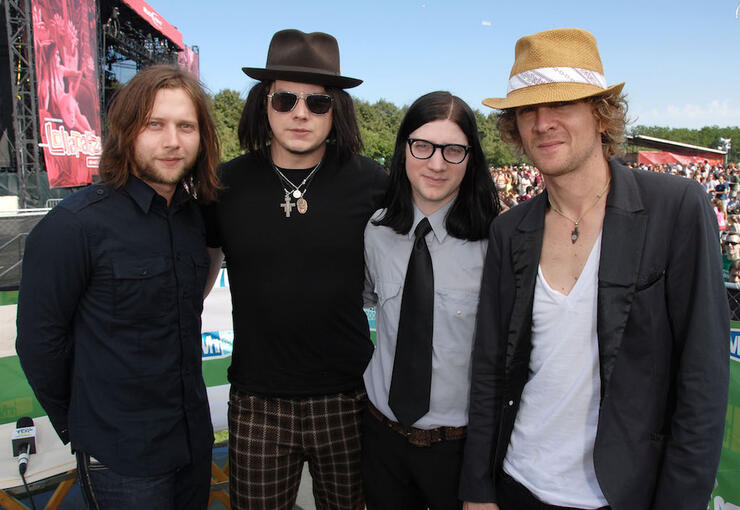 Back in October, Jack White's label Third Man Records announced that it'd be reissuing The Raconteurs 2008 album, Consolers of the Lonely, along with a special 7" that includes two new songs recorded during the same session as the album.
On Monday (December 17), the label revealed not only the song's titles, but their release dates as well. "Sunday Driver" and "Now That Your Gone" will comprise a "double a-side" that's coming out on Wednesday (December 19). The announcement came with a video clip that features snippets of both songs. While both songs seem to be rooted in blues, "Sunday Driver" is a more upbeat jam, while "Now That Your Gone" sounds like a melancholic ballad. White takes the reins on lead vocals in both tracks.
Check out the announcement below.
Though the Detroit-based rockers haven't released new material in a decade, their members have been plenty busy. White has been writing, releasing, and touring on solo material (those guitar solos though), as well as filming a live concert documentary. The rockstar has also been flexing his philanthropist muscle by donating money to help renovate the house made famous by the iconic 1983 Francis Ford Coppola film, The Outsiders. Brendan Benson, Jack Lawrence, and Patrick Keeler have also spent the last 10 years working on other projects.
Photo: Getty Images
Chat About The Raconteurs Announce First New Songs in 10 Years