Rivers Cuomo Is An Endearing Bitmoji in "Two Broken Hearts" Video
By Katrina Nattress
December 21, 2018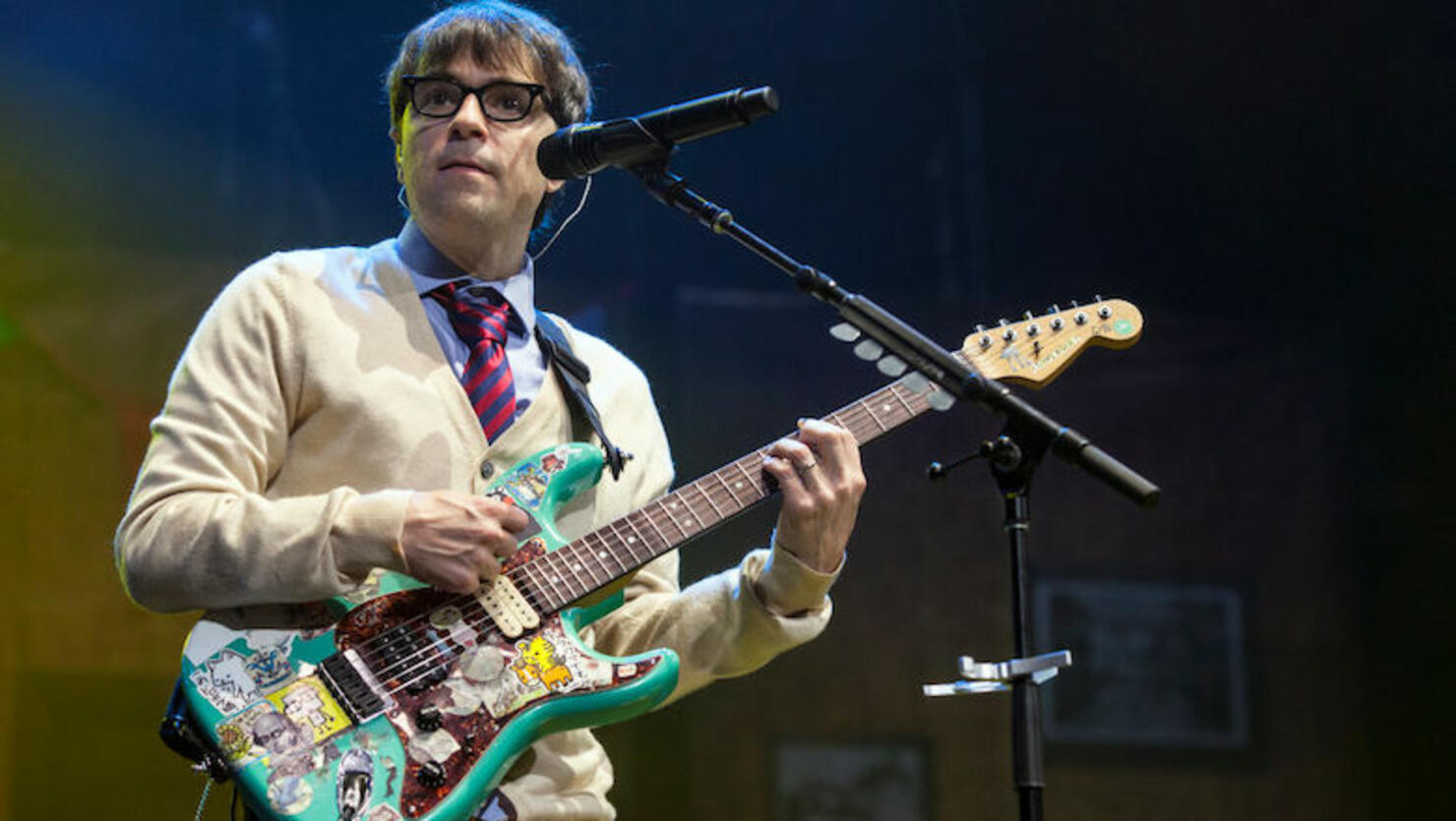 In the midst of the holiday season, Rivers Cuomo has gifted us with an endearing new song. Though busy working on the upcoming Black Album, the Weezer frontman found some time to record a solo track, and we kind of love it. "Two Broken Hearts" tells the tale of two lovers who find each other after having their hearts broken by former partners. "Two broken hearts mend each other quicker /Than they can do healing on their own / Give me your hand, we can be each other's / Chocolate or alcohol / Two broken hearts," Cuomo gently sings in the chorus.
As if that wasn't great enough news on its own, the singer-songwriter also shared an equally endearing video for the song, which features him as an adorable bitmoji; some pretty famous memes; home footage of Cuomo dancing and doing other interesting things, and even some bloopers from past Weezer shows.
Watch the quirky "Two Broken Hearts" video below.
Though we're unsure if this song means Cuomo is working on a solo album, Weezer's Black Album is slated for a March 1, 2019 release. The band recently released its latest single, "Zombie Bastards," which you can listen to here.
Photo: Getty Images