Shawn Mendes Drops Remix EP Featuring Leon Bridges, Jessie Reyez & More
By Hayden Brooks
December 21, 2018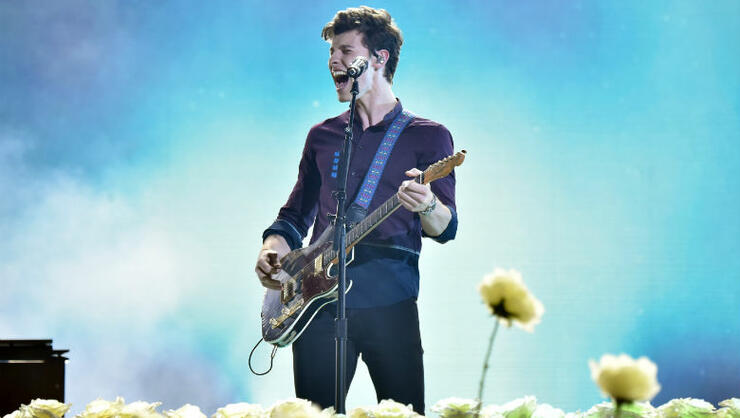 Shawn Mendes shared an early holiday gift with the Mendes Army on Friday (December 21) with the release of The Album (Remixes).
The three-track set includes new revisions of cuts from his self-titled LP with the help of Kaytranda, Leon Bridges and Jessie Reyez. While opening track "Where Were You in the Morning" is given the R&B treatment from the Canadian DJ, the following two cuts offer listeners with additional vocals from Bridges ("Why) and Reyez ("Youth"). For the latter, Reyez adds her usual soul to the mix, singing, "You have died inside, and your soul's not worth the price/ Don't you lose it, for this foolishness, no," and "How come certain boys in blue/ Can be so quick to shoot/ You gotta be the change that you want to see." In a message for the release, the pop star said that he "wanted to give [fans] something for the holidays," so he strung together the three mixes for the mini-release.
Mendes is no stranger to new remixes and edits. He previously unveiled a remixed version of his funk-pop single "Lost in Japan" with Zedd back in September, which was confirmed to iHeartRadio exclusively prior to its release.
For now, it'll probably be the last you hear from Mendes for a bit as the singer has admitted that he's in for a small hiatus from the blogosphere. "Taking a bit of a break from social media the next few weeks to be with family and friends. I adore you guys with all my heart! Happy holidays x," he told Instagram and Twitter followers earlier this week.
Chat About Shawn Mendes Drops Remix EP Featuring Leon Bridges, Jessie Reyez & More