Kanye West Bought Kim Kardashian A $14 Million Christmas Present
By Peyton Blakemore
December 28, 2018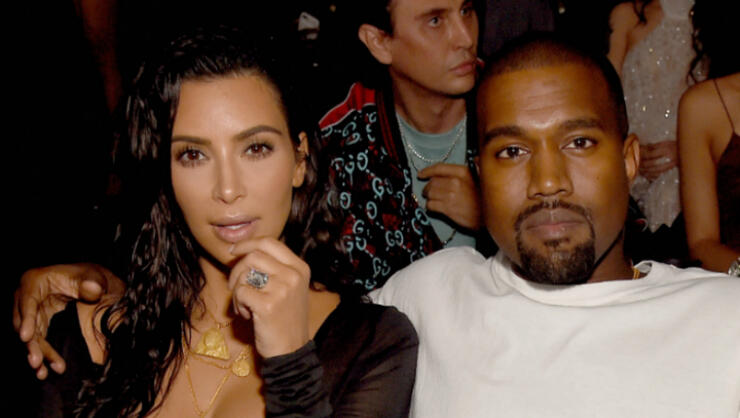 Kanye West — the rapper, the cultural influencer, the designer, and the ultimate gift giver.
According to TMZ, Ye gifted his wife Kim Kardashian a $14 million condo for Christmas. (Yes, you read that right — a $ 14 MILLION condo). The gossip site reports that the "I Love It" rapper surprised Kim on Christmas day with "a mega-unit in a super, super exclusive Miami Beach condo building," Faena House, dubbed "Billionaire Beach Bunker." The unit is said to be 4,700 square feet with 4 bedrooms, 5 1/2 bathrooms, and it also features a huge terrace. The 18-story building, which is reportedly occupied by "hedge fund gazillionaires," also has a gym, pool, and spa.
Sources told the gossip site that Ye put in an offer for the place during his trip to Miami for Art Basel earlier this month. And it turns out, he actually paid $1.5 million less than the asking price. #WhatADeal
This isn't the first time Kanye has gone... shall we say, overboard when it comes to his gift giving. While speaking on a podcast in October, Kim revealed her husband gave her a Mother's Day surprise so big that even she was shocked by his generosity. "He's like the cutest. A brand offered me a million dollars to do a post on some of their clothing and they typically—I don't want to say who the brand is—but they typically knock off Yeezy," Kim recalled. "Let me ask Kanye how he feels about it and he says, 'No babe. I really don't want you to do that.' Understandable but that's a lot of money."
"Mother's Day was like the next week. Mother's Day comes and he happened to be recording out of town and I get my flowers and then I get an envelope delivered to the door," she continued. "I opened the envelope and it was a million dollar check with a note saying thank you for always supporting me and not posting. And then, in the rest of the envelope, it was a contract to be an owner of Yeezy—to have my percentage. And that was my Mother's Day present."
Photo: Getty Images
Chat About Kanye West Bought Kim Kardashian A $14 Million Christmas Present