Joan Jett Says Nirvana Is the Reason She's in Rock Hall of Fame
By Andrew Magnotta
January 2, 2019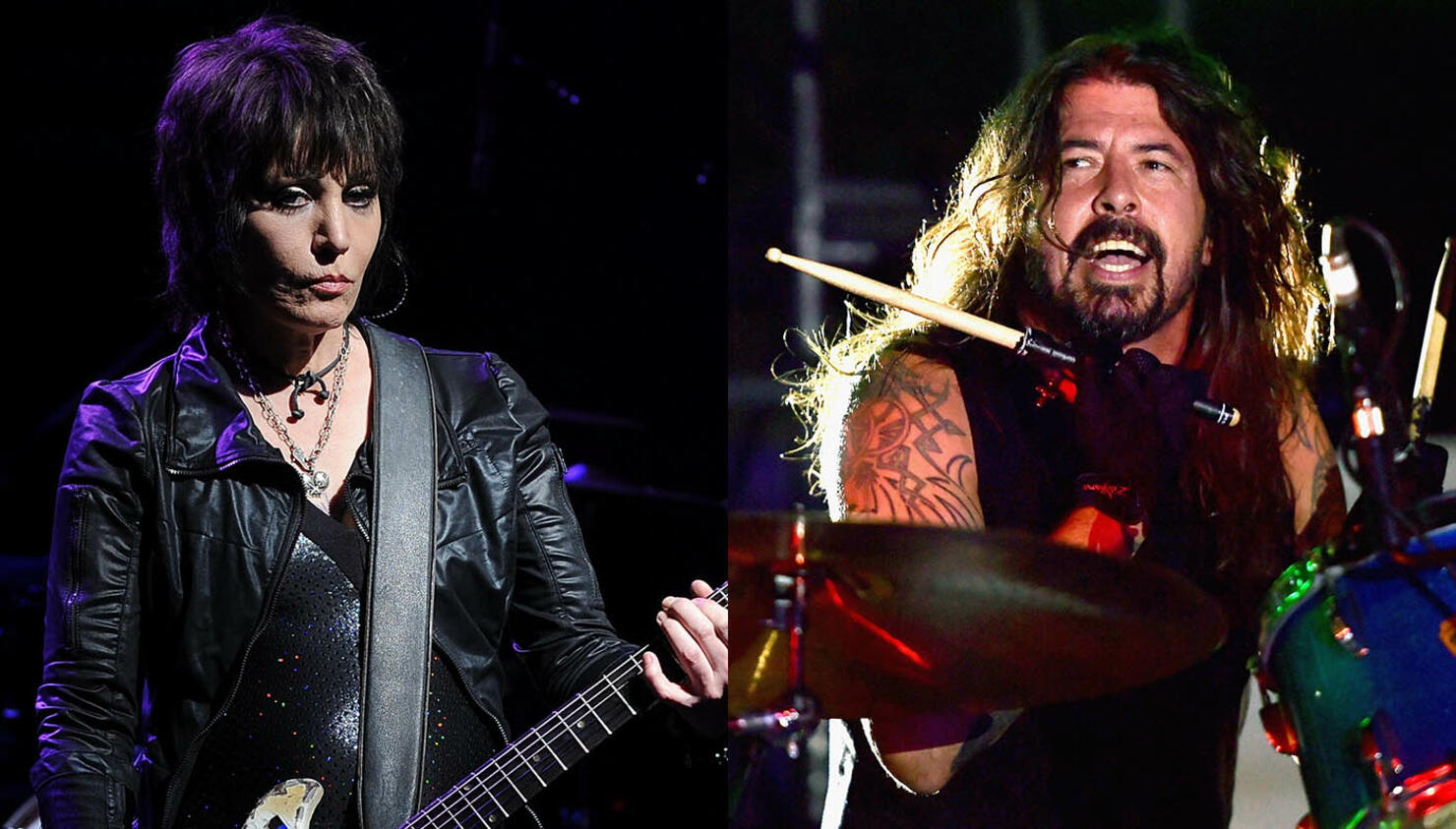 Joan Jett was inducted into the Rock and Roll Hall of Fame in 2015, one year after she performed with the surviving members of Nirvana for the legendary grunge band's induction.
The Blackhearts front woman does not think that was a coincidence.
She recalled in a recent radio interview being "scared s---less" when she was asked to perform "Smells Like Teen Spirit" at the Hall of Fame with Dave Grohl, Krist Novoselic and Pat Smear for the first time since Kurt Cobain's death in 1994. But Jett says ultimately she just prepared, put her head down and did her best.
Ultimately it was a good time and she was honored to be a part of it.
But as much as the night meant to Nirvana, Jett noted that Novoselic in particular wouldn't stop advocating for her own Hall of Fame prospects.
He "was so funny," she recalled. "I think he's the one that got me into the Hall of Fame. 'Cause he was bitching afterwards, saying, 'Can you believe she's not in the Hall of Fame?' So I think they guilted 'em into it."
Jett reprised her role as co-front person for Nirvana as recently as October, when Grohl, Novoselic and Smear got the band back together for a surprise set at Cal Jam 2018.
Since the six-song Cal Jam set, Grohl and Novoselic have left the door open for future reunions, though both cautioned excited fans that it won't become a regular thing.
Photos: Getty Images