Nirvana Fans Want More After Weekend "Reunion" Set
By Andrew Magnotta
October 9, 2018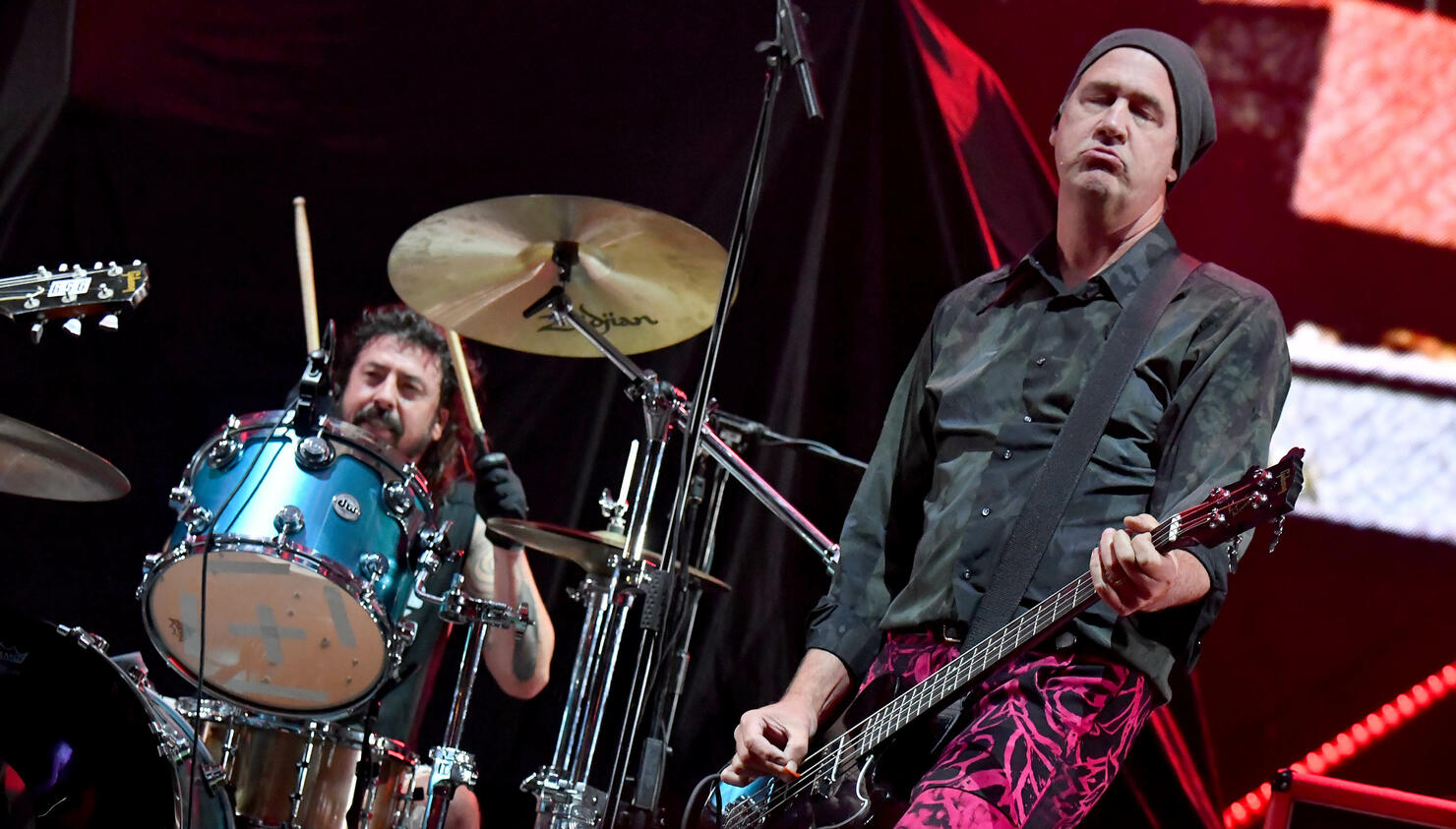 The hints added up and the rumors were true: Dave Grohl, Krist Novoselic and Pat Smear ran a six-song set of Nirvana tunes at Cal Jam 2018 Saturday night with help from Joan Jett and Deer Tick's John McCauley.
It was the same lineup that performed at Nirvana's 2014 Rock and Roll Hall of Fame induction.
Now fans are calling on the group to take the show on the road and do a Kurt Cobain-less Nirvana reunion.
As far-fetched as the idea might be, Foo Fighters are bound to have a period of respite coming up. The band's 2018 Concrete and Gold World Tour wraps up this month. After that Foo Fighters have just two live dates on the band's calendar next February.
After going hard for that last two years or so, Grohl could surely use a break.
And while — as evidenced by the outcry after the Novoselic collaboration last month in Seattle — a "Nirvana" reunion tour is sure to be fraught with its share of critics, there should be nothing stopping Grohl and Novoselic from playing music together again if they want.
Plus, after decades of actively avoiding Nirvana music, Grohl has every right to start performing it again more regularly.
You can watch video of the mini-set above.
The Grohl, Novoselic, Smear, McCauley and Jett collective reportedly performed "Serve the Servants," "Scentless Apprentice," "In Bloom," "Breed," "Smells Like Teen Spirit" and "All Apologies."
Foo Fighters had been teasing something big involving McCauley and Jett for weeks leading up to Cal Jam. It didn't take long for fans to pick up the hints the Foos were dropping via Twitter.
Photo: Getty Images