Guest Shames Bride Over 'Tacky' Invitation, Sparks Debate
By Dave Basner
January 3, 2019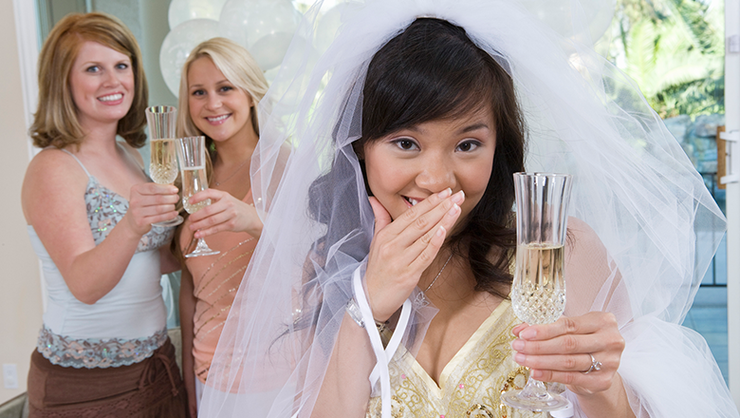 A wedding is supposed to be a joy-filled event, but many guests tend to use it as an opportunity to be overly judgmental. There is always some talk about details surrounding the nuptials happening behind the bride's back, but one woman chose to share something online that she felt was beyond awful. In a now-deleted post on an Australian Facebook group, the woman revealed that a bride invited her to a shower and requested that she bring along food as well as an envelope of cash.
She shared a photo of the invite as well as the handwritten letter that came with it, assigning her dishes to prepare and asking her to bring the money as well.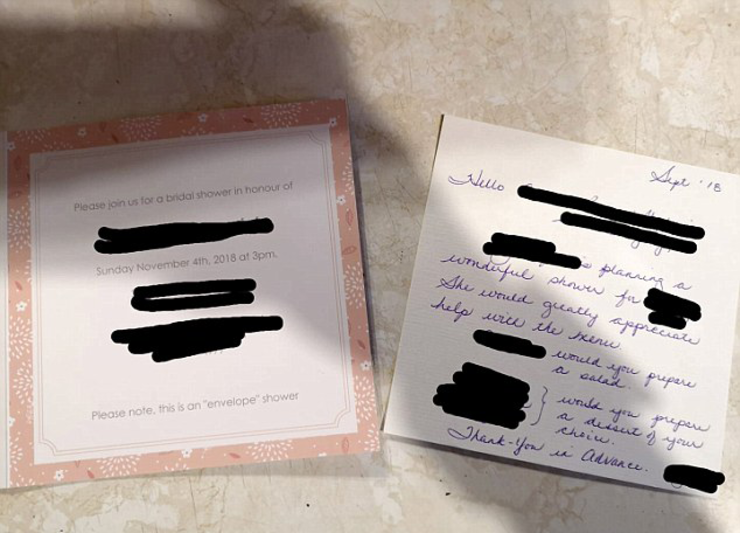 In her post, the guest called the invitation "classless," writing how she "personally didn't think potlucks were a wedding/bridal shower thing," adding, "To me, that's just tacky, and then to tell me and my mom what to bring as our dish? No thank you."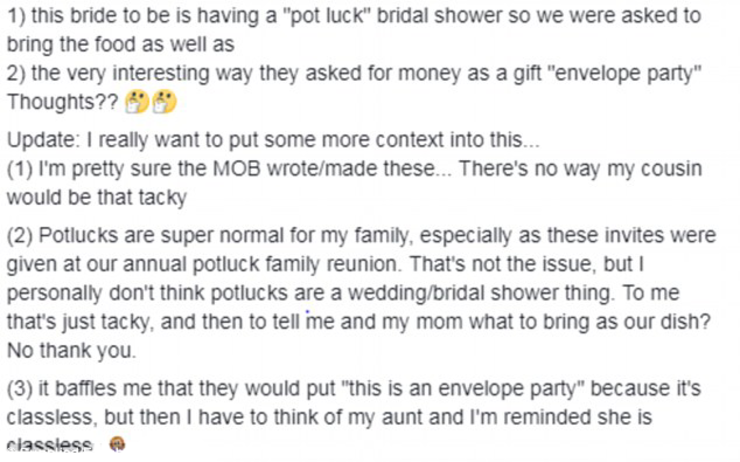 Her rant wound up with hundreds of comments, and they were pretty split. Many people agreed with her opinion of the invitation, calling it "horrifying" and saying, "They should at least feed you if you are asked to bring money to an envelope in a shower. I'm happy to bring a dish, especially if it's a close friend but... I'm feeling a strong NO!" Another person said, "Don't throw a party if you can't afford to feed your guests AND if you can't afford to feed your guests don't ask them to bring food AND money."
However, others sided with the bride, noting how it is her shower and she can plan it however she wants and if guests aren't into it, they should just RSVP no, not shame the bride-to-be.
No word on if the guest plans to attend and if so, if she'll be bringing the requested food and money.
Photo: Getty Images, Facebook
Chat About Guest Shames Bride Over 'Tacky' Invitation, Sparks Debate