John Legend, Kerry Washington, & More React To 'Surviving R. Kelly'
By Peyton Blakemore
January 4, 2019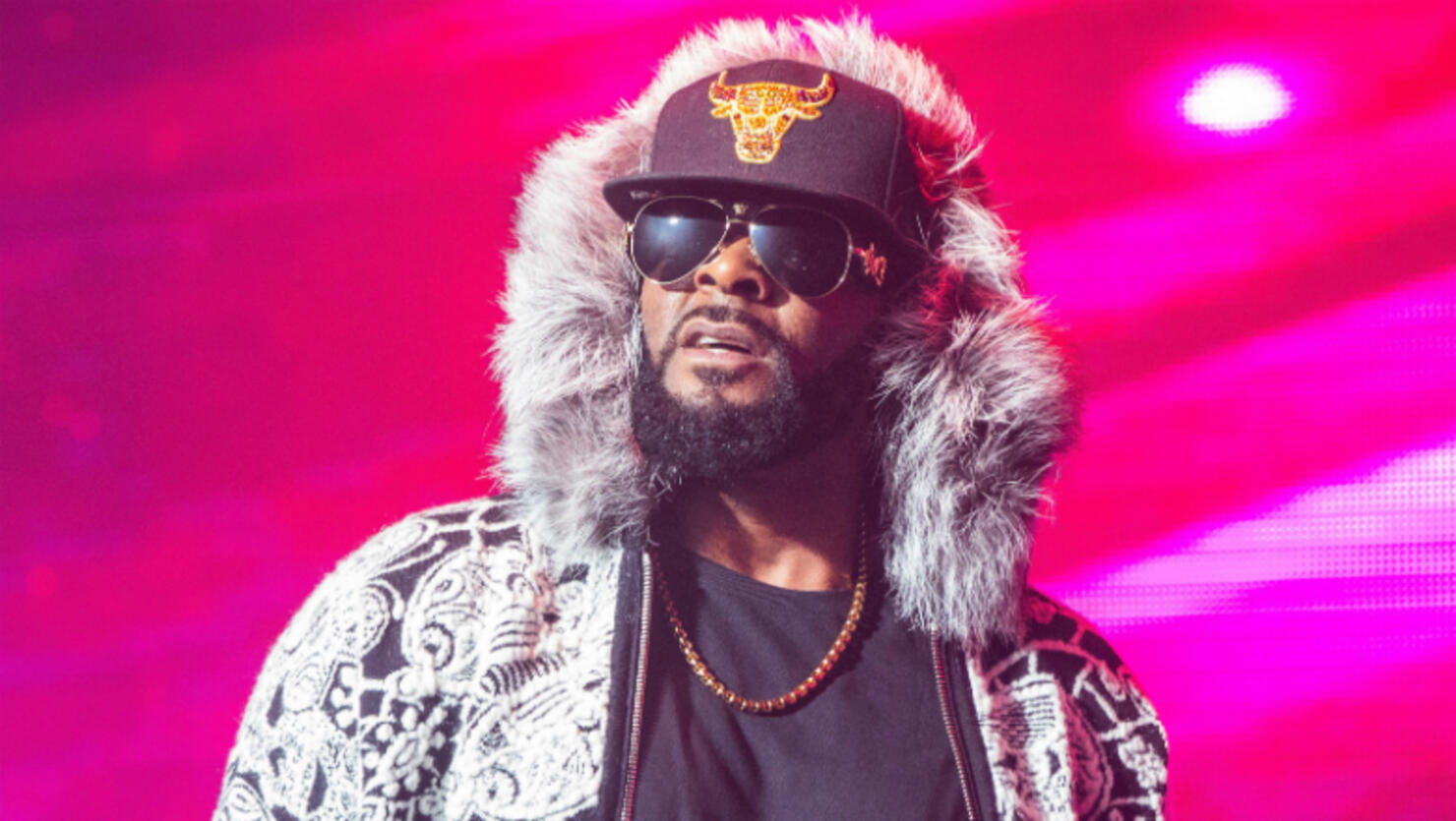 The first episode of the three-part Surviving R. Kelly documentary series aired on Thursday (January 3) night and immediately sent shockwaves throughout audiences with it's gripping and harrowing recounts of R.Kelly's alleged sexual abuse.
The three-night Lifetime docu-series tells the stories of seven women who have accused the 50-year-old singer of sexual misconduct and abuse. "These are women who lived in his house and studio for years, and have the same story about being forbidden to talk," the series' executive producer/showrunner Dream Hampton told Complex. "So once those women become free of those barriers, they're looking to connect with each other, to know that they weren't the only ones."
"Those women are from different decades," she continued "[We had to] find women from different decades, who had near-identical stories of being denied food, denied movement in the house, denied [a] conversation with other human beings. Physical abuse, again and again."
Celebrities like John Legend, who appeared in the docu-series, Kerry Washington, Terry Crews and many more tuned into the two-hour special and shared their thoughts on Twitter.
Check out their reactions and more below:
We should all thank my friend @dreamhampton for her very necessary work to create #SurvivingRKelly. These survivors deserved to be lifted up and heard. I hope it gets them closer to some kind of justice.

— John Legend (@johnlegend) January 4, 2019
Also I'm happy to support the work of people like my friends at @ALongWalkHome who have been speaking out on behalf of the survivors for a long time.

— John Legend (@johnlegend) January 4, 2019
It should go without saying that Black girls should matter more than good music & a musical gift; that a minor should not be maligned as a manipulator of a man. Let's teach boys that girls' bodies are not theirs to molest & misuse. Not theirs to do anything with. #SurvivingRKelly

— Be A King (@BerniceKing) January 4, 2019
True story: I interviewed Aaliyah in 1995, as an intern for the Detroit Free Press. I asked her if she was married to R Kelly, and she denied it. What I didn't ask her is if she had ever been married to him. Even when she answered, I didn't believe her.

— Jemele Hill (@jemelehill) January 4, 2019
If you look back at the reporting during the R Kelly-Aaliyah marriage, it was a massive failure. Zero understanding of sexual abuse. Nobody treated this seriously. It was a collective shrug #SurvivingRKelly

— Jemele Hill (@jemelehill) January 4, 2019
I don't think many men understand that they've been taught to see sex as coercion rather than consent. That's why I see #OnHere, so many problematic men failing to understand why R Kelly is trash. #SurvivingRKelly

— Jemele Hill (@jemelehill) January 4, 2019
Did this fool, R Kelly's brother, say Robert likes young women and he likes older women, so what's the big deal? That's the dumbest ish in the world. You ain't supposed to like underage girls! #SurvivingRKelly

— rolandsmartin (@rolandsmartin) January 4, 2019
bro, this Aaliyah segment is really fucking tough to watch... FUCK man.
so many people failed her.
my heart is breaking all over again....

— Bryan-Michael Cox (@bryanmichaelcox) January 4, 2019
Surviving R. Kelly will air the second episode on Friday (January 4) and the third and final episode on Saturday (January 5) on Lifetime.
Photo: Getty Images