Tom DeLonge Reveals the NSFW Xmas Present He Received From Travis Barker
By Katrina Nattress
January 4, 2019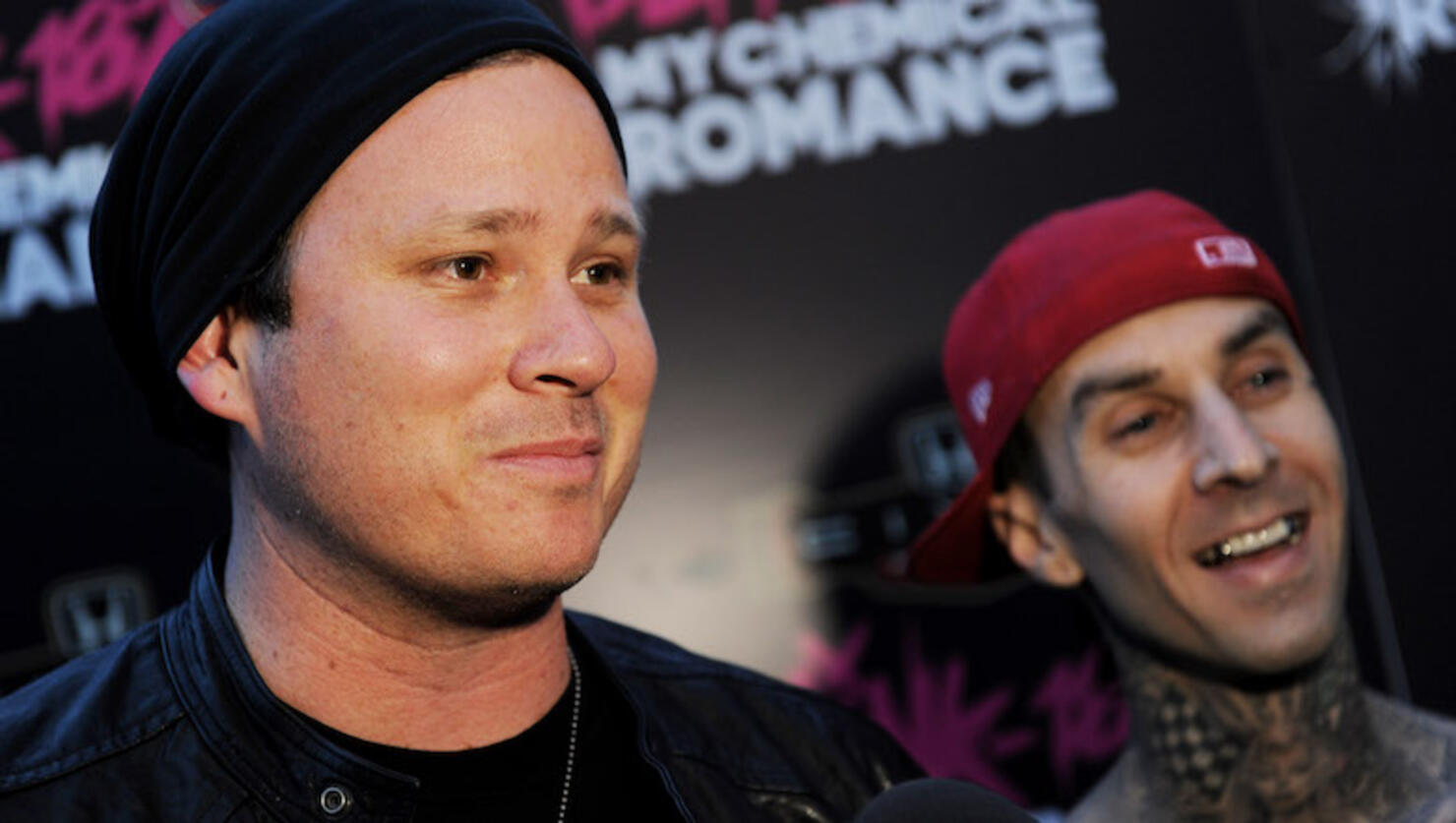 Tom DeLonge and Travis Barker may no longer be bandmates, but that doesn't mean they're not still good pals. And the former blink-182 guitarist made that clear on Thursday (January 3), when he revealed the hilariously NSFW Christmas present he received from the band's drummer.
"@travisbarker sent me a naked man pic for Christmas, no joke," the Angels & Airwaves frontman wrote on Instagram alongside a photo of him and Barker. "And it actually made me laugh somethin' fierce."
Barker responded with a "rock on" emoji, much like the horns DeLonge's holding up in the photo. Oh, to have been a fly on the wall during that gift exchange.
Check out the hilarious post below.
This isn't the first social media interaction the former bandmates have had recently. Back in October, Barker tweeted "Where are youuuuuuuuuu" with a less-than-flattering close-up photo of DeLonge's face. The singer/guitarist played along by responding "I am the voice inside your yeeeeaaaad," poking fun at the way he annunciates his lyrics in blink's 2003 single "I Miss You."
Although fans immediately assumed this meant a Mark, Tom and Travis reunion, TMZ quickly crushed their dreams by reporting that the two were still in contact and simply trolling each other.
Photo: Getty Images