Sorry Blink-182 Fans, But a Tom DeLonge Reunion Isn't Happening
By Katrina Nattress
October 18, 2018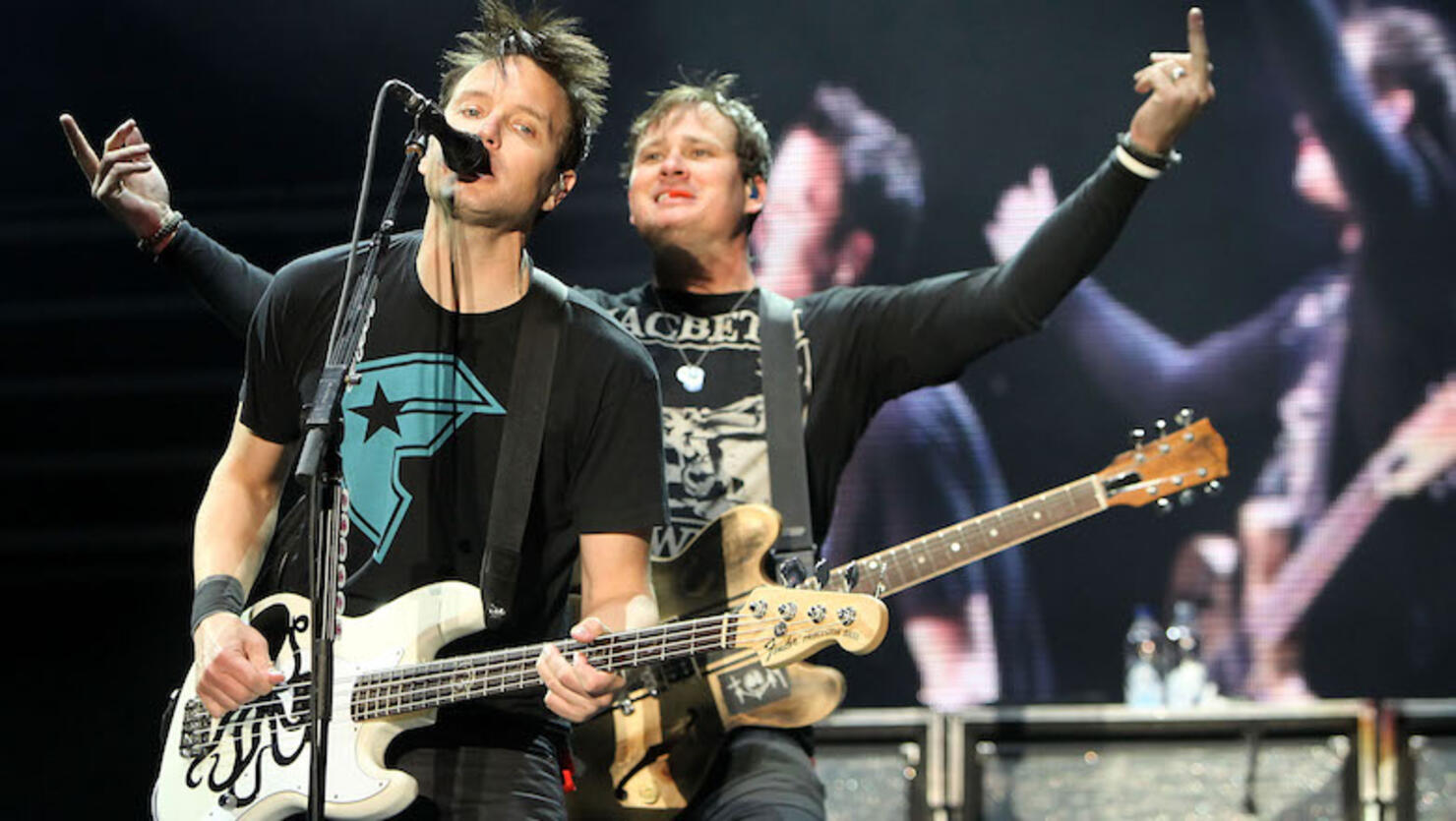 On Thursday (October 18), blink-182 fans had saw their hopes rise, and then come crashing down, all in the matter of hours.
In the morning, Travis Barker tweeted "Where are youuuuuuuuuu" with a less-than-flattering close-up photo of his former band mate Tom DeLonge's face. The singer/guitarist played along by responding "I am the voice inside your yeeeeaaaad," poking fun at the way he annunciates his lyrics in the band's 2003 single "I Miss You."
Naturally, fans began to get real excited about the possibility of a blink-182 reunion, but TMZ is reporting that the trio of Tom, Travis and Mark Hoppus will not be playing music together anytime soon.
Sources close to the band say Tom and Travis still keep in contact and were just trolling each other (and in the process, THE WHOLE INTERNET).
Sigh.
TMZ did drop some good news for fans, though. Travis has reportedly been cleared to drum after seeking treatment for blood clots and will be performing with blink-182 on October 26th and 27th in Las Vegas. But it'll still be the current lineup of Travis, Mark, and Matt Skiba.
Tom, meanwhile, has been trying to put out the fire that started earlier this week over the financial status of his UFO research center, The Stars Academy of Arts and Science.
Check out Tom and Travis' exchange below.
I am the voice inside your yeeeeaaaad

— Tom DeLonge (@tomdelonge) October 18, 2018