Chance The Rapper Says Working With R. Kelly "Was a Mistake"
By Katrina Nattress
January 6, 2019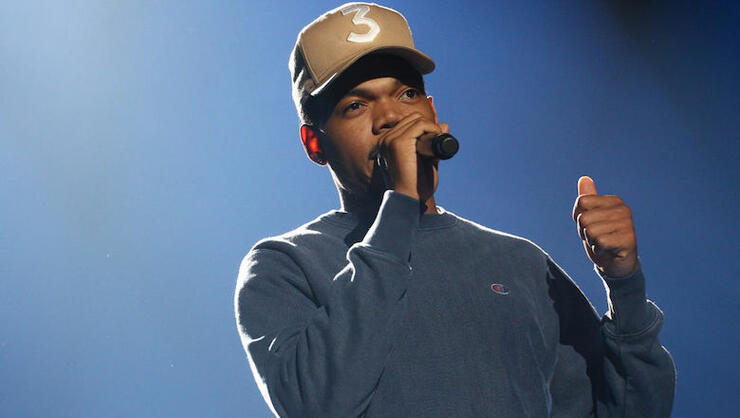 On Saturday evening (January 5), Lifetime aired the final episode of Suriving R. Kelly. The six-part docuseries featured interviews with seven women who have stood up to accuse the R&B star of abuse and predatory behavior. Chance The Rapper was one of the few collaborators who decided to speak out in an audio clip that aired during the finale.
"Making a song with R. Kelly was a mistake," the hip-hop hero said, referring to their 2015 collaboration "Somewhere In Paradise."
Chance took to Twitter to continue his apology, as well as call out the series for misquoting an interview he gave with Jamilah Lemieux that suggested he "didn't value the accusers' stories [because] they were black women."
"The quote was taken out of context, but the truth is any of us who ever ignored the R. Kelly stories, or ever believed he was being setup/attacked by the system (as black men often are) were doing so at the detriment of black women and girls," he explained. "I apologize to all of his survivors for working with him and for taking so long to speak out."
He then shared the full interview with Lemieux to put his words in context.
Check out his posts below.
Chat About Chance The Rapper Says Working With R. Kelly "Was a Mistake"