Nicki Minaj Says She & Boyfriend Kenneth Petty Have Sex '3-4' Times A Night
By Peyton Blakemore
January 7, 2019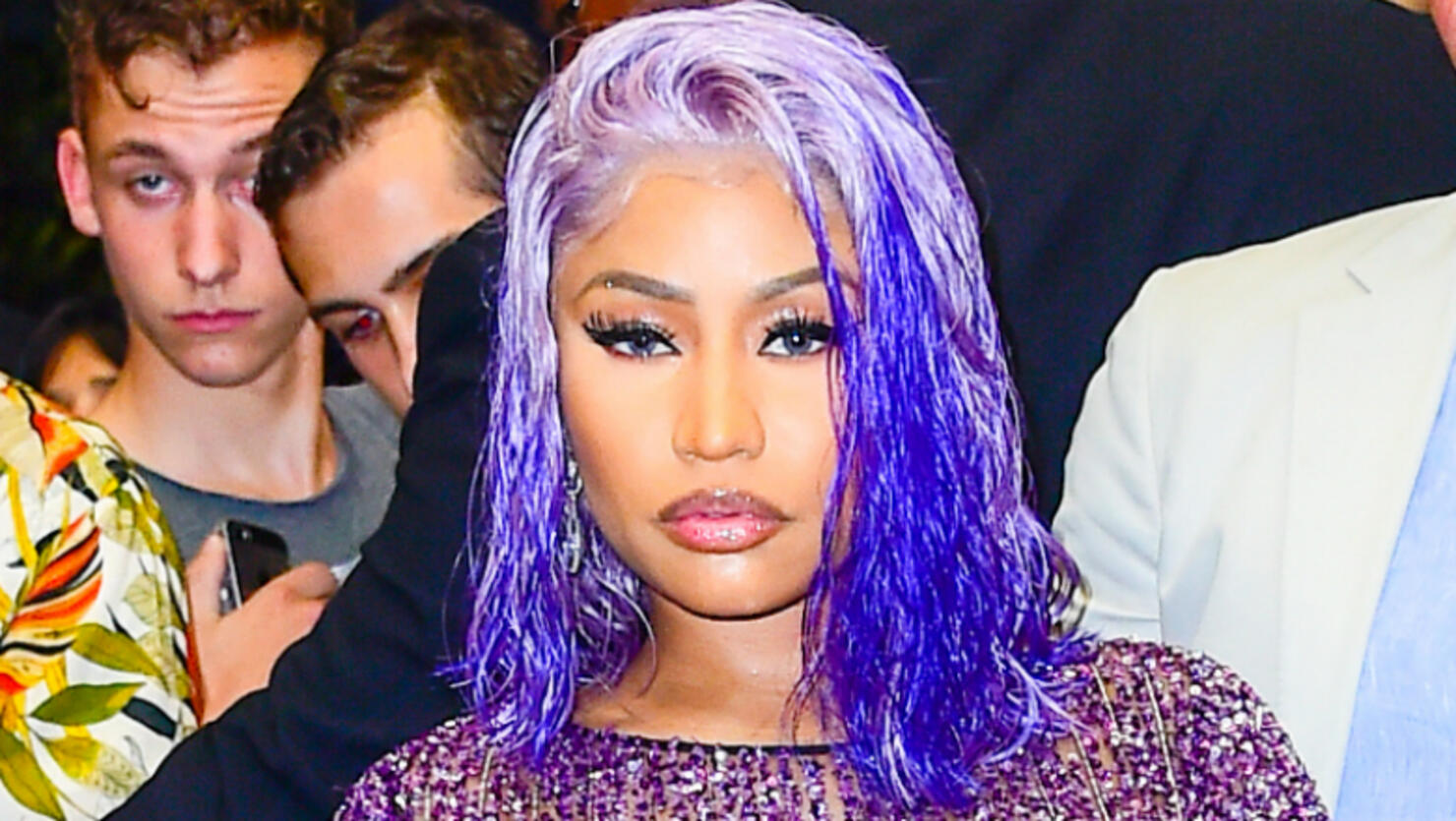 Nicki Minaj's sex life is very active, to say the least.
While responding to fans' comments on Twitter Saturday (January 5), the "Barbie Tingz" rapper opened up about the number of times she and her controversial new boyfriend Kenneth Petty have sex, after a fan suggested the two do it multiple times a night.
"Nicki probably getting d**k 6x a night and giggles when y'all keep saying 3," the fan wrote. The "Ganja Burn" rapper later responded: "3️⃣-4️⃣ on average. 6 is a bit much sis 😂." The three-to-four range shouldn't come as a surprise to Nicki fans as she revealed her bedroom requirements to Ellen DeGeneres back in September. "If you see them once or twice a week, then yeah, three times a night," she said. "When I see you, three times a night! And if you can't hang, goodbye. I'm not wasting my time."
In recent weeks it's become pretty clear that Kenneth and Nicki have a hard time keeping their hands off each other. Just last week, to ring in 2019, the "Good Form" rapper shared a video of her celebrating in a hot tub with her boo, and things got pretty steamy. In the clip, Kenneth grabbed Nicki's feet and started kissing her toes before he picked her up and twirled her in his arms. Nicki appeared to be in absolute bliss as she giggled and smiled from ear-to-ear.
However, things haven't always been hot tub kisses and pink bikinis for the couple. After Nicki went Instagram public with Kenneth last month she was almost instantly bombarded with criticism of her 40-year-old beau. Fans began slamming him over his troubled past, citing his registered sex offender status (he was convicted of first-degree attempted rape in April 1995) and his previous conviction of first-degree manslaughter, which he served seven years in prison for, as a cause for them to split.
Nonetheless, Nicki backed her man, addressing his past on Instagram following the backlash. "He was 15, she was 16... in a relationship," Nicki responded to a fan's comment, referencing Kenneth's rape conviction. "But go awf, Internet. y'all can't run my life. Y'all can't even run y'all own life. Thank you boo." The Queens native also posted two photos of her and Kenneth with the caption: "Oh they wanna talk? Let's give'm sumthn to talk about. *Shania voice*."
Photo: Getty Images