R. Kelly Will Reportedly Expose Accusers On New Website 'Surviving Lies'
By Peyton Blakemore
January 7, 2019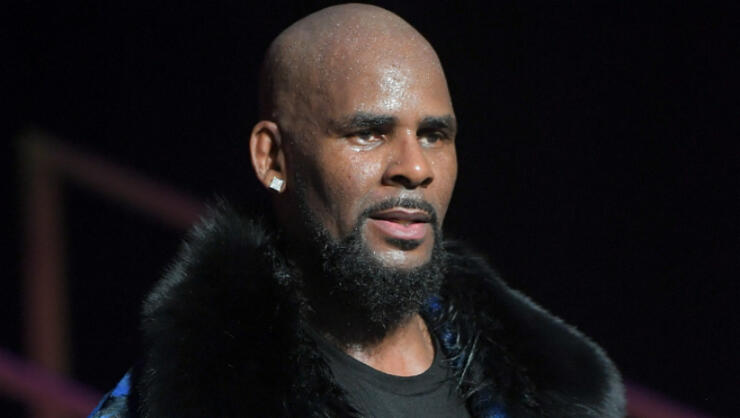 R. Kelly wants revenge.
According to TMZ, the accused sex offender has vowed "to expose his accusers" for what he claims were "blatant" lies spewed in the recently released Lifetime docu-series Surviving R. Kelly. The three-part documentary sent shockwaves throughout audiences with its gripping and harrowing recounts of Kelly's alleged sexual abuse — told by seven alleged survivors — over the last 20-plus years.
The disgraced singer, who has denied all the accusations made against him, has reportedly devised a plan to "expose all of his accusers as liars" on a soon-to-be-launched website titled survivinglies.com. While the site is not yet live, there is already a Facebook page dedicated to Kelly's alleged cause. The first target of the "Ignition" singer's reported revenge plan is said to be Asante McGee, who was featured in Surviving R. Kelly and claimed that she was one of the "Ignition" singer's "sex slaves." The Facebook page links to a Youtube video that Kelly and/or someone in his team allegedly put out to contradict her story. In the nearly thirty-minute video, Asante's alleged daughter and boyfriend both debunk her claims of sexual abuse at the hands of Kelly" in a leaked, but unverified, phone conversation. The Facebook page also lists Asante's arrest history and claims she is working with the father of Joycelyn Savage (her family believes she is currently being held against her will by Kelly) to extort money from the 50-year-old singer.
In addition to his reported plan to seek revenge on those involved in the Surviving R. Kelly, the Chicago native also plans to sue those involved with the docu-series.
Photo: Getty Images
Chat About R. Kelly Will Reportedly Expose Accusers On New Website 'Surviving Lies'