Here's What Meghan Markle's Staff Really Thinks About Her
By Peyton Blakemore
January 8, 2019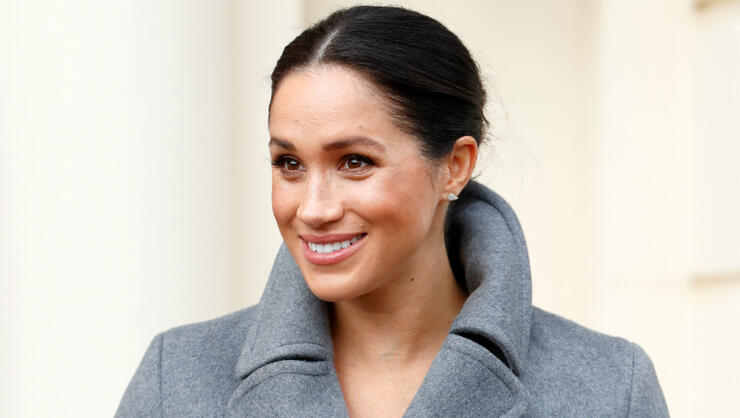 Don't believe the rumors, Meghan Markle's staff thinks she's a great boss.
Despite recent claims that Duchess Meghan is more like "Duchess Difficult," a source close to both Meghan and Prince Harry recently told ELLE those rumors couldn't be further from the truth. Apparently, Meg is well-liked, and her staff is very excited by her ideas and enthusiasm. The insider added that the former Suits star takes her new royal duties very seriously and remains anxious to learn more about royal protocol. She's also said to be a quick learner who has been very receptive to the "courtiers" who have been helping her adapt to royal life.
While the source admitted that it hasn't been a completely seamless adjustment — Meghan reportedly has a lot of ideas, however, the Palace machine moves a bit slower than what she's used to in the U.S, which has left her at times frustrated — she's taking it all in stride.
Speaking of moving past things, a royal insider also spoke to ELLE about the rumored feud between Meghan and her sister-in-law Kate Middleton, saying, while the two may not be BFFs, they are by no means enemies. "The stories of the two duchesses having a major ongoing feud are just overblown," said the source. "They have enormous respect for each other and are both devoted to representing Her Majesty in the humanitarian and charitable work they do."
Guess that settles it — Meghan's adjusting well to royal life after all.
Photo: Getty Images
Chat About Here's What Meghan Markle's Staff Really Thinks About Her