Michael Cohen Agrees to Testify Before House Oversight Committee
By RJ Johnson - @rickerthewriter
January 10, 2019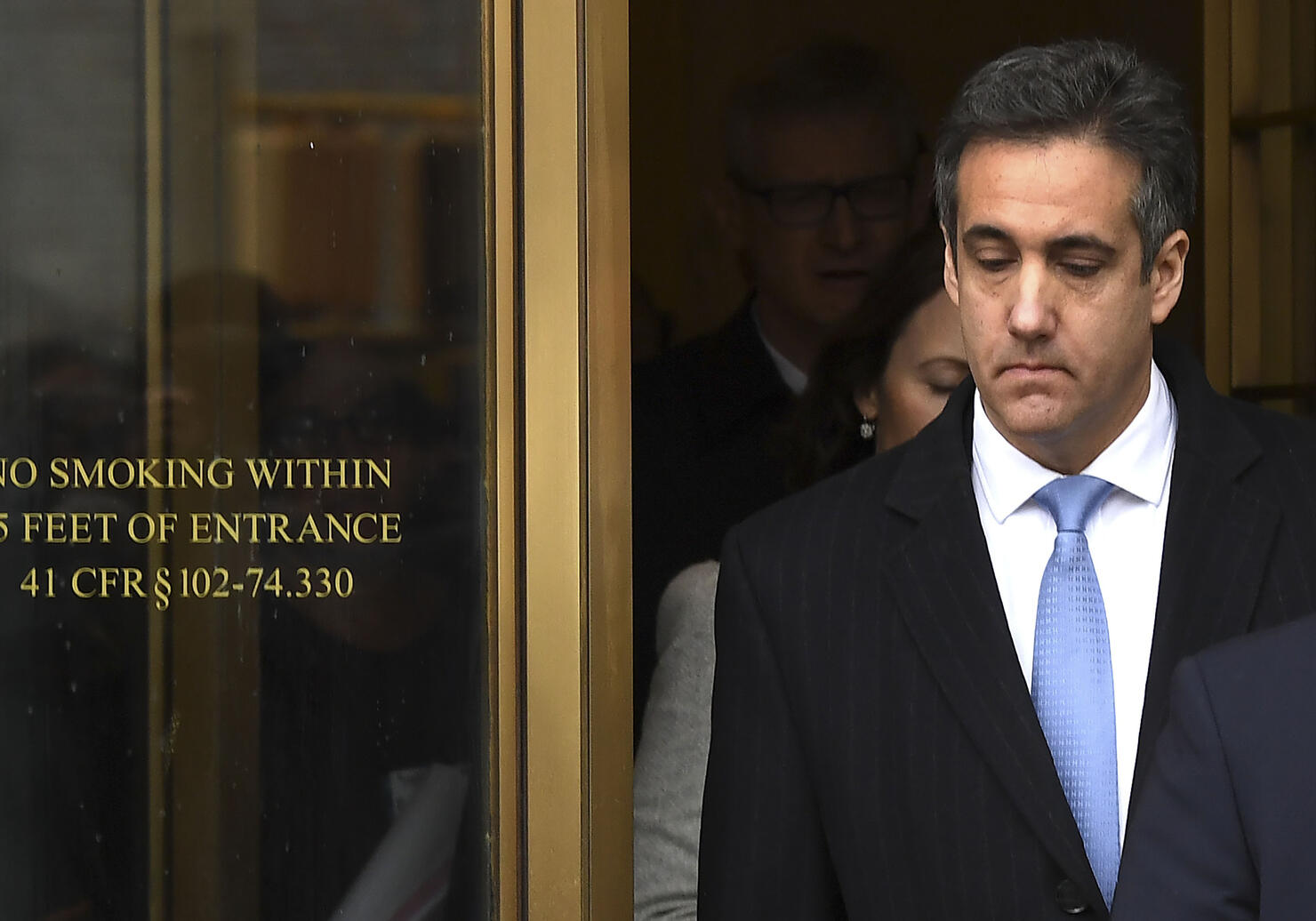 President Donald Trump's former personal attorney and fixer, Michael D. Cohen, has reportedly agreed to testify before the House Oversight Committee next month, promising to give a "full and credible account of the events that have transpired." while working with the president just one month before he is scheduled to begin serving a three-year prison term.
Cohen's appearance before the committee on Feb. 7 is voluntary and comes just one month before he is scheduled to begin serving a three-year prison term. In August, the former lawyer pleaded guilty to eight counts of campaign finance violations, tax fraud and bank fraud. In November, Cohen made a second guilty plea on a charge of lying to Congress in 2017 about details of a Trump real-estate deal in Moscow, Russia.
"In furtherance of my commitment to cooperate and provide the American people with answers, I have accepted the invitation by Chairman Elijah Cummings to appear publicly on February 7," said Cohen. "I look forward to having the privilege of being afforded a platform with which to give a full and credible account of the events which have transpired."
The House Oversight Committee's chairman Rep. Elijah Cummings (D-Md), thanked Cohen for agreeing to voluntarily testify before the committee, adding that the testimony would not interfere with Special Counsel Robert Mueller's investigation.
"I want to make clear that we have no interest in inappropriately interfering with any ongoing criminal investigations, and to that end, we are in the process of consulting with Special Counsel Mueller's office," Cummings said. "The Committee will announce additional information in the coming weeks."
Former FBI Director Robert Mueller was appointed as Special Counsel to investigate possible collusion by Trump's campaign with Russians who interfered in the 2016 presidential election as well as possible obstruction of justice by the president.
Trump has denied any and all wrongdoing by himself or his campaign.
The president employed Cohen for several years while Trump was working as a real-estate developer in New York and starring in the NBC reality show "The Apprentice." Cohen also acted as a vice-president of The Trump Organization and served as co-president of Trump Entertainment. Their relationship dissolved in May 2018, one month after a federal investigation began.
Trump's former personal lawyer is slated to begin serving his three-year prison term on March 6. He remain free on bail until then.
Photo: Getty Images