Adele Dresses As Country Titan June Carter Cash: See The Photo
By Hayden Brooks
January 15, 2019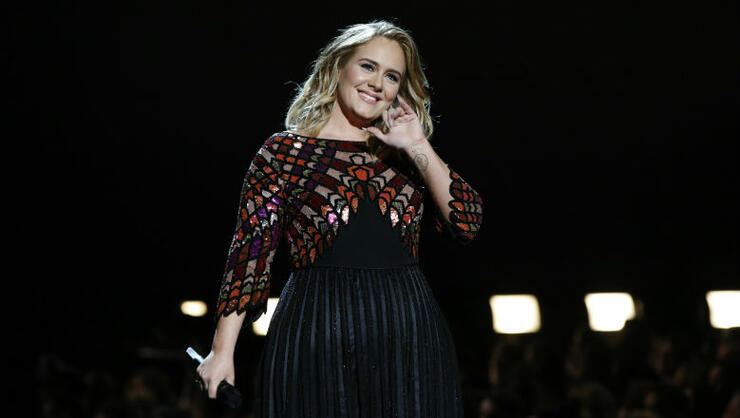 We all know that Adele loves to pay respect to her idols, so we were blessed to see the British pop titan transform into June Carter Cash, the late country icon and wife of Johnny Cash, on Monday (January 14).
In a new post via Instagram, the 30-year-old chart-topper is seen in an oversized brunette wig and high-necked dress as she holds an autoharp. In case you weren't aware, the instrument was a staple for the Cash family and one of the instruments that June played before her death in 2003. Now, the singer didn't offer any explanation as to why she decided to dress up as the late figure, who died months before her husband, but she kept her caption short and sweet with a red emoji heart.
Back in January 2018, Adele showed her love to the one and only Dolly Parton, who she referred to as her "hero" in the caption of the dress-up post. "The effortless queen of song, Dolly Parton! We love you! We wish we could possess an ounce of your ability. You were the hero of our night! A hero of my life," she captioned the shot. "I'll always love you." And yet, that's just the tip of the iceberg, considering the singer has also previously dressed up as George Michael, Stanley Ipkiss from The Mask, Rose from Titanic and so much more. Keep 'em coming, Adele!
Chat About Adele Dresses As Country Titan June Carter Cash: See The Photo