J. Cole Says 'Revenge Of The Dreamers III' Recording Sessions Are Complete
By Lauren Crawford
January 17, 2019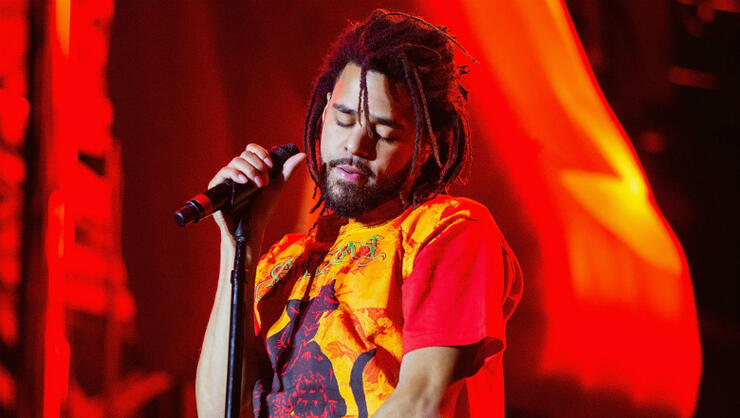 Just like that, J. Cole has completed the recording sessions for Dreamville's upcoming Revenge of The Dreamers III compilation album.
The "KOD" rapper announced on Wednesday (January 16) that the recording of the highly-anticipated project was a wrap following, the no-doubt inspiring, 10-day seminar. "The Revengers sessions are done thank you to every artist and producer that came through I love y'all, that sh*t was beautiful," he tweeted. "Next step, finish the songs and let the 🌎 feel em."
Just before Cole sent out his tweet, his manager and label president Ibrahim Hamad tweeted that the work on the project was just beginning. "Just put 124 songs/ideas in a playlist on this flight and that's not even every song on the hard drive yet," he wrote.
As fans know, nearly all of hip-hop showed up to be a part of the historic creation of ROTD3. I don't want to say that everybody (and they mamas) are about to be on the album, but upwards of 100 artists and producers attended Cole's recording sessions (and that number doesn't even include Cole's Dreamville artists). Some of the big names invited to the ROTD3 recording sessions included: DJ Khaled, Wale, Ludacris, Rick Ross, T.I., 6lack, K Camp, Young M.A, Swizz Beatz, and Vince Staples. (Fun fact: Milwaukee Bucks star Giannis Antetokounmpo even rolled through)
Even before completing the recording sessions, which took place in Atlanta, Georgia from January 6-16, Cole reflected on his historic gathering of artists, writing on Twitter: "Shed tears tonight writin a verse sh*t was beautiful. Revenge sessions going down in history ❤️."
Despite the large turnout, not everyone got the chance to lay some bars during the recording sessions. And even those who did aren't guaranteed a feature on ROTD3. But, either way, the recording sessions will forever be an unforgettable moment for the culture.
Chat About J. Cole Says 'Revenge Of The Dreamers III' Recording Sessions Are Complete