Man Humiliated When His Phone Plays Porn At Girlfriend's Sister's Wedding
By Dave Basner
September 1, 2019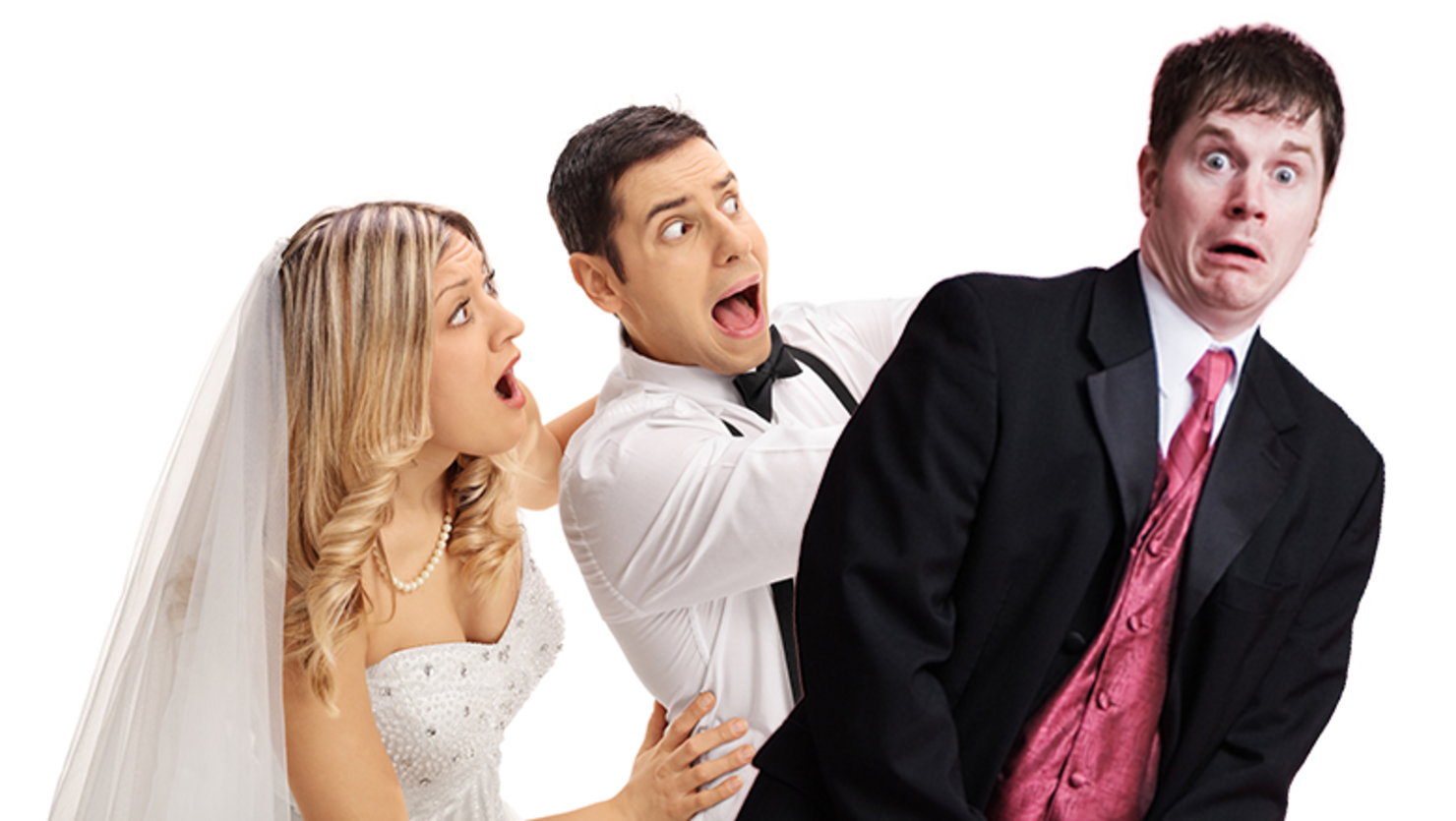 No matter how perfect a bride and groom think their wedding should and will be, there's always at least a little something that goes wrong during the event, but for one couple, it wasn't so little - porn wound up playing during their nuptials and the guy who caused it all to happen wrote about it and asked for advice on Reddit. 
He explained that when his girlfriend's sister was planning her low-key wedding, he offered to help save them some money on a PA system by bringing the one used at the gym where he works. He set up the system so that it would connect to the groom's phone via Bluetooth and would be able to play whatever music the happy couple chose. 
It all seemed great until someone flipped the switch on the PA system. When the system turned on, the quiet room filled with the sounds of porn. Immediately, the guy realized what was happening - the PA automatically connected to his phone and started playing the last media he watched - which just happened to an X-rated video from the previous night. 
He grabbed his phone to stop it and while the groom found it funny, the guy's girlfriend caught on to what was happening and seemed upset. In fact, since the wedding, she hasn't responded to the man. He ended his post asking if he should leave it for a few days or keep trying to get in touch with her.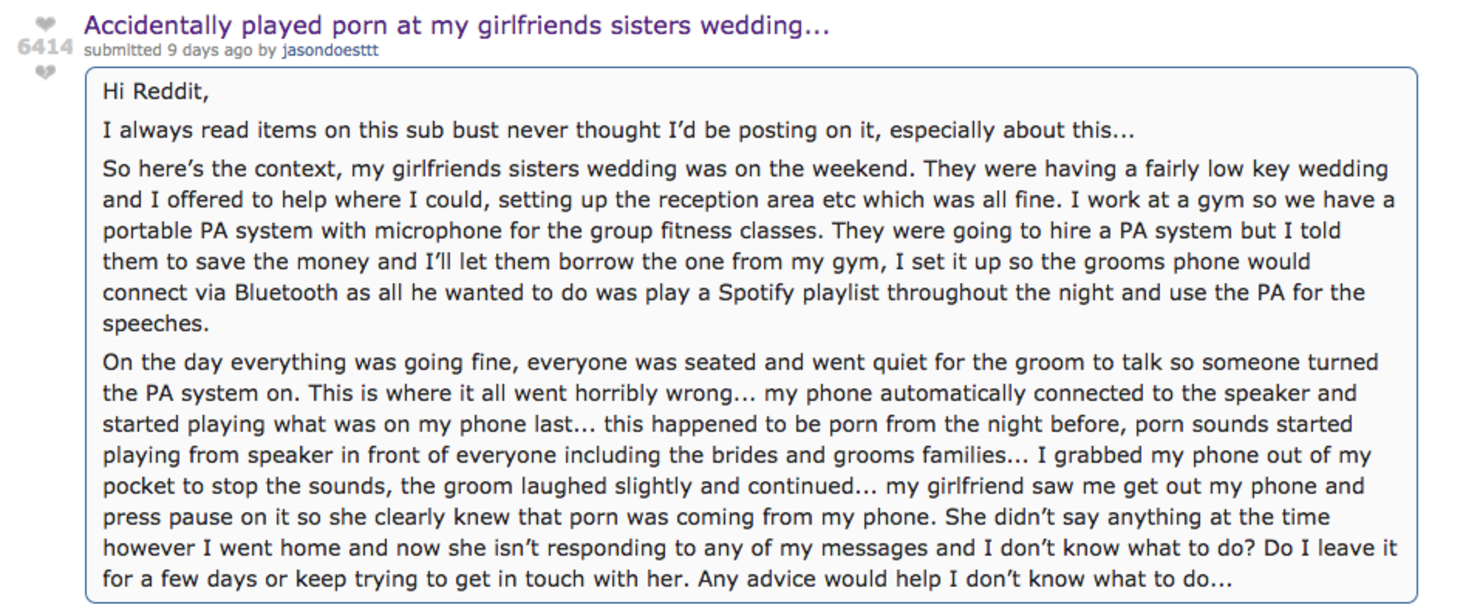 While many people gave advice about closing browsers and clearing history, some tried to give the poor guy some more helpful suggestions:


The experience was pretty good for one person though. A commenter who works as a wedding DJ wrote why he was thrilled to read the story:

As for the guy, he says he's continued to send apologies and has attempted to call his girlfriend but no luck yet. Keep an eye on the post for any updates.
Photo: Getty Images