Twenty One Pilots Befriend An Alien In 'Chlorine' Music Video
By Hayden Brooks
January 23, 2019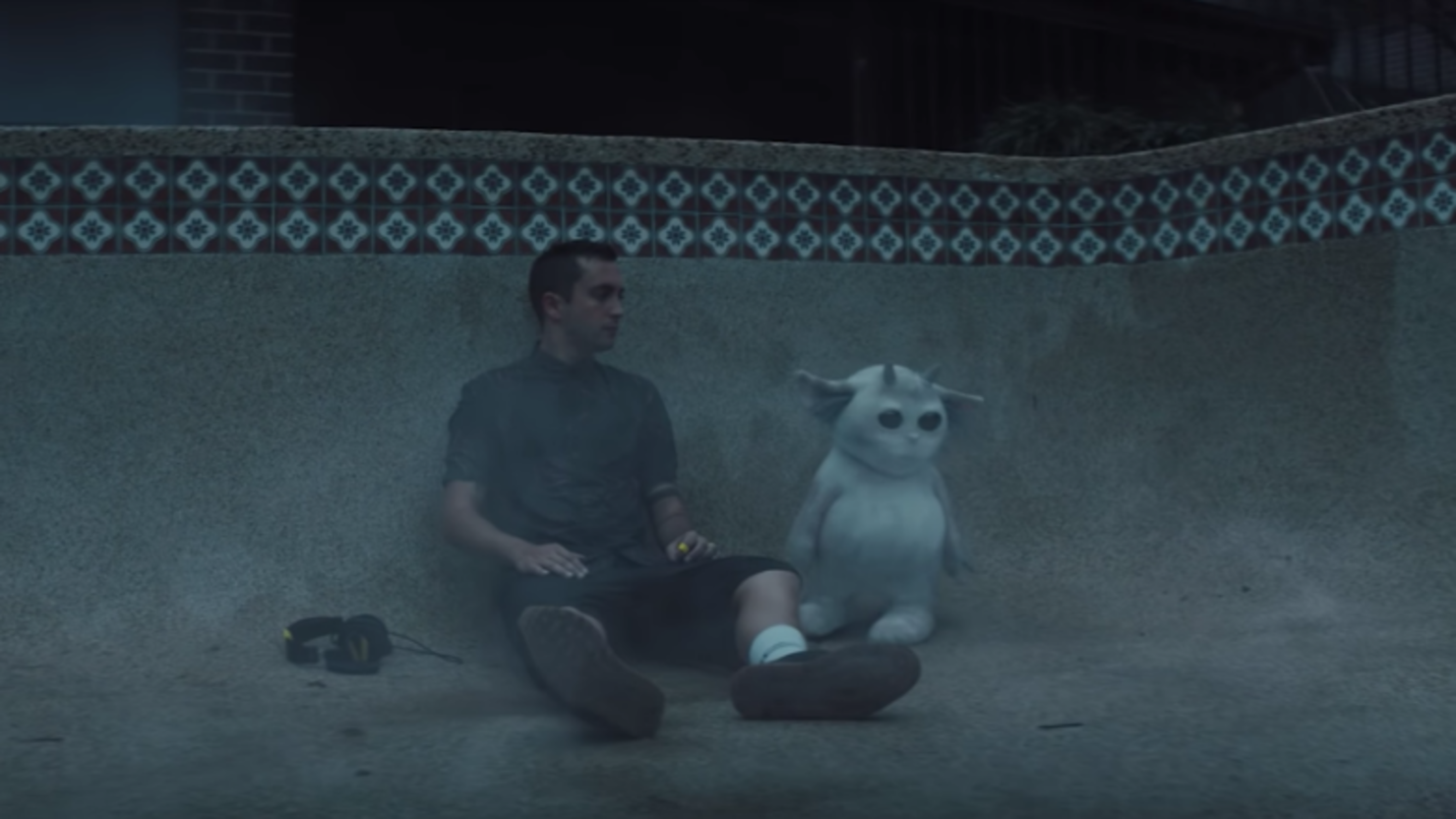 Just in case you were ever wondering, twenty one pilots are extraterrestrial friendly, as seen in the surprise release of their music video for "Chlorine," the newest single off 2018's Trench.
In the five-minute clip, which dropped days after their 2019 iHeartRadio ALTer EGO performance, singer Tyler Joseph and drummer Josh Dun are seen filling up an empty swimming pool and befriending a small white creature from outer space named Ned. In what can be interpreted as emulating hallucinations, the music video unravels to find the white critter taking a dive into the pool and then eventually hanging beside Joseph in the empty bowl. "Chlorine" serves as a momentary departure from the Columbus duo's complex storylines of the first trilogy videos from the Trench campaign.
In an Ask Me Anything chat via Reddit, Tyler touched on the backstory behind recording the track, admitting that "wrestling on trying to tackle what [he] was feeling in 'Chlorine' was exhausting."
Expect even more twenty one pilots when the rock band returns to the road at the end of the month for their "Bandito Tour," which is set to cover Europe throughout the months of February and March. Later in May, they'll return to North America for a second leg, which keeps their schedule busy until the end of June. Click here for a full list of tour dates!
Photo: YouTube/twenty one pilots