Julia Michaels & Selena Gomez Sing About Anxiety, Exes On New Duet
By Hayden Brooks
January 24, 2019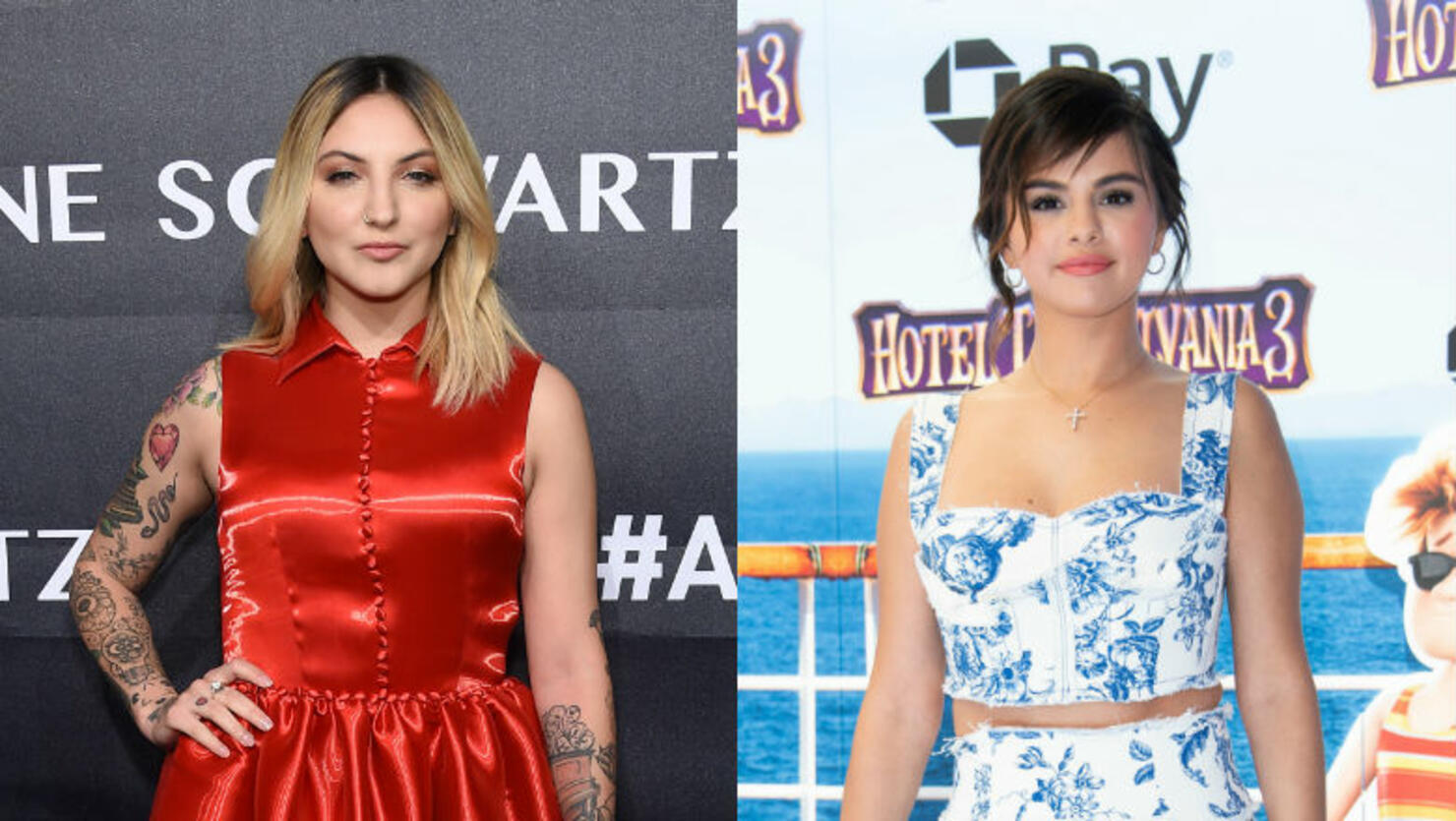 Julia Michaels previously admitted that her long delay in releasing new music was partially because of her urge to make sure that she's tended to her needs as a perfectionist. Now, only a few weeks into 2019, the famed singer/songwriter has uploaded all of the songs, including duets with Selena Gomez and Niall Horan, on her upcoming EP, Inner Monologue Part I, ahead of the collection's Friday release date (January 25).
While "Anxiety" remains a simple ode to the voices that we all hear inside of our head, the minimal three-and-a-half minute cut is a lot more symbolic than you'd think. Both Michaels and Gomez have shared their struggles with mental health, so the approach of tackling the issue head-on is refreshing and will certainly mean a lot to their followers. "But all my friends they don't know, what it's like, what it's like/ They don't understand why, I can't sleep through the night/ I've been told that I could take something to fix it/ Damn, I wish it, I wish it was that simple, ah," they sing on separate hooks.
Shortly after the song's release, Gomez took to Instagram to share some sweet words about the singer and their team-up. "My sweet soul sister. Julia you have been a huge part of my life. You have taught me how to have courage when I have self doubt," she captioned a photo of the two. "This song is extremely close to my heart as I've experienced anxiety and know a lot of my friends do too. You're never alone if you feel this way. The message is much needed and I really hope you guys like it!"
Meanwhile, Michaels' collab with the former One Direction bandmate, "What A Time," is a reflective break-up track that has the pair singing about a fallen romance from different perspectives. Considering the former's split with Lauv, we can only speculate that the track might also hit close to home for the pop singer. "I think of the night in the park, it was getting dark/ And we stayed up for hours/ What a time, what a time, what a time/ You clinged my body like you wanted it forever," she sings during the opening hook, before changing the lyrics to "what a lie, what a lie" for the final hook.