Justin Bieber & Hailey Baldwin Push Back Wedding (Again)
By Paris Close
January 24, 2019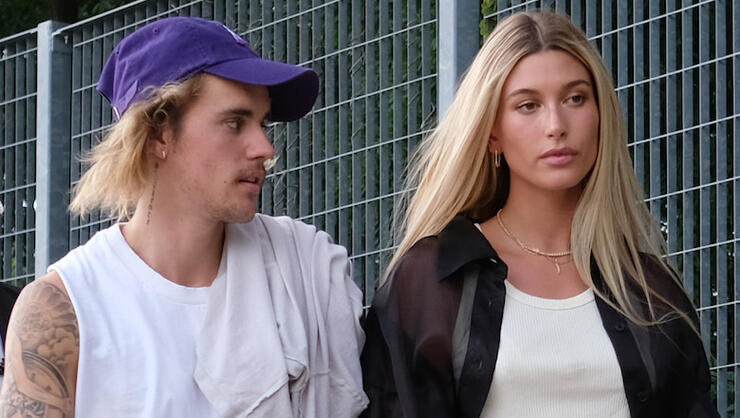 Justin Bieber and Hailey Baldwin have put their second wedding on hold, once again. The couple, who tied the knot in an intimate courthouse marriage last fall, is reportedly having trouble pinning down a date for their religious ceremony.
According to TMZ, an insider involved in organizing the event said invitees were notified of a third rescheduling this week, Tuesday (January 22), since certain loved ones regrettably could not make it to Los Angeles for the pair's second nuptials, supposedly set for early-March.
The celebrity gossip site also asserts the Biebers were initially stressed out over the ordeal, having to accommodate the 300 guests welcomed to witness their union in front of God. However, as earlier sources have spilled, the duo is content with knowing they're husband and wife already and are in no rush to walk down the aisle.
As we previously reported, the runway model and "Sorry" musician were rumored to exchange vows on February 28. It was also said the couple had been arranging music and entertainment for their matrimony as well — but everything's been put on hold now.
"The wedding will not be anytime soon … they want to properly plan it this time with plenty of warning for guests," sources told the outlet, who have implied a destination wedding might be in the works as it would shrink down the number of guests.
Among the invited were A-List celebs like Kylie Jenner, Travis Scott, Chris Brown, Drake, and Odell Beckham Jr.
Photo: Getty Images