Watch Metallica Cover Soundgarden at Chris Cornell Tribute Concert
By Andrew Magnotta @andrewmagnotta
January 24, 2019
There might be no band better at documenting its live shows than Metallica, which has released pro shot footage from its emotional tribute to Chris Cornell less than a week after the star-studded tribute concert to the late-rock icon.
Metallica bookended its four-song set with two covers from Soundgarden's 1988 debut album, Ultramega OK, "All Your Lies" and "Head Injury."
From its own catalog the band performed "For Whom the Bell Tolls" and "Master of Puppets," making for a seamless marriage of the two bands' heaviest material.
"Celebrating life, all right?" Metallica front man James Hetfield said at the top of the band's set. "We're grateful to be here. We've had some, obviously, interactions with Soundgarden and Chris on the road, so we're grateful to be here and be a part of this."
You can check out the video of Metallica performing "All Your Lies," including Jack Black's introduction, above.
The I Am the Highway: A Tribute to Chris Cornell was a near-five hour concert at the Forum in Los Angeles celebrating Cornell's career.
Joining Metallica at the concert was Alice in Chains, Foo Fighters, Miley Cyrus, as well as members of Black Sabbath, Pearl Jam and many other artists Cornell had befriended or influenced over the years.
Proceeds from the event will be split between the Chris and Vicky Cornell Foundationand the Epidermolysis Bullosa Medical Research Foundation.
Photo: Getty Images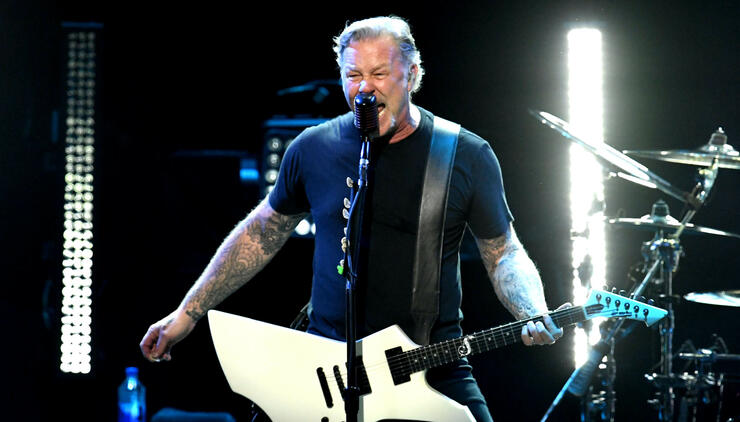 Chat About Watch Metallica Cover Soundgarden at Chris Cornell Tribute Concert