Ozzy Osbourne Coughed So Hard He Broke a Blood Vessel in His Eye
By Andrew Magnotta @andrewmagnotta
January 25, 2019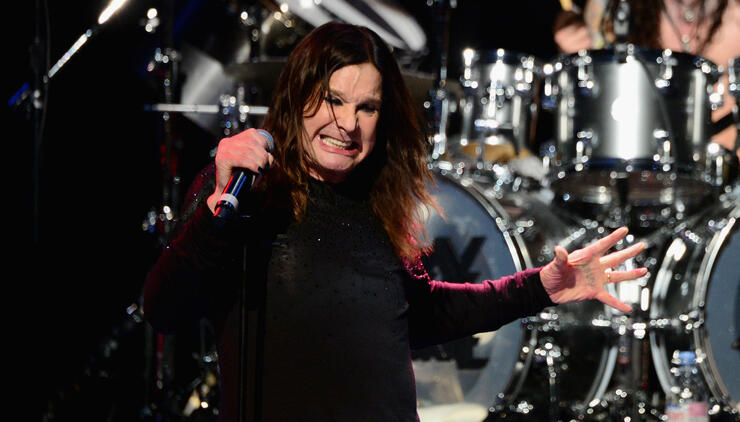 When The Prince of Darkness goes back on tour next week, he'll be sporting a creepy new look, but it won't be because of makeup.
Ozzy Osbourne's blood red left eye is due to a broken blood vessel he suffered sometime Wednesday or Thursday of this week.
The Ozzman shared an unsettling pic of his latest malady via his social media accounts Thursday afternoon.
"Coughed so hard I burst a blood vessel in my eye," he explained in the caption.
On its own, a subconjunctival hemorrhage is a mostly aesthetic problem — a tiny blood vessel breaks underneath the clear surface of the eye and blood gets trapped there as it slowly drains over a week or two. There's little pain if any and not much risk to your vision.
But some fans are understandably concerned. Coughing so hard you break a blood vessel is way too hard. And Ozzy will be the first to say he nearly died as recently as October after getting a staph infection in his hand which forced him to cancel several shows at the end of the last leg of his tour.
Ozzy's a light-hearted guy, though, and assuming he isn't battling the flu or some other serious illness, he probably sees the humor in his affliction.
And boy did his fans have plenty of jokes for the comments.
"That is both awful, and the most metal thing ever," wrote Ben J on Facebook.
"Stay healthy Oz, first the hand infection and now he almost sneezed out an eye ball lol. I need 30 more years of Ozzy," added Jamie S.
"(Coughing intro) ..... Alright now / Won't you listen?" added Benji. B. in a clever reference to Black Sabbath's "Sweet Leaf."
Another fan on Twitter remarked about Ozzy's otherwise youthful complexion, and we can't help but agree.
Get well soon, Ozzy.