New Tool Album Coming in April, Says Drummer Danny Carey
By Andrew Magnotta @andrewmagnotta
January 28, 2019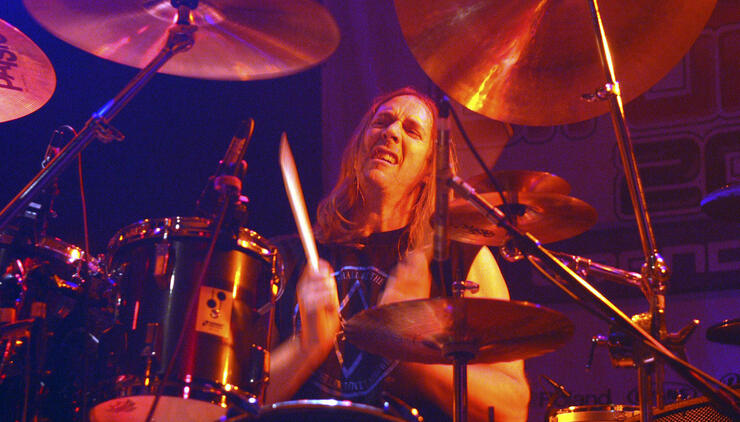 Tool fans could be enjoying the band's first album in 13 years as soon as April, according to drummer Danny Carey.
Carey was at last week's NAMM convention in Anaheim, California, when he was asked by YouTuber Dirk Doucette if he had any news on the new Tool album.
"Yeah, it should be out mid-April," Carey replied. "That's the plan anyway."
While there are other signs that the new album might be nearing a release date, Carey has been wrong about this subject before. In late-2017, the legendary drummer said the new music would be out "definitely in 2018."
But because the band hadn't finalized its instrumental demos until 2018, singer Maynard James Keenan spent the '17/'18 fall and winter completing A Perfect Circle's acclaimed Eat the Elephant album, which was released last 4/20.
That album and the resulting touring with APC meant Keenan wasn't free to work on Tool music again until this past fall. He announced a few weeks ago that vocals were entirely complete and that the band was finishing some production aspects before "the long process of mixing."
An April release of the new Tool album would line up well with the band's 2019 touring plans.
Tool will be back on the road, starting in May. Get all the band's upcoming tour dates here.
Photo: Getty Images