Pepsi's Super Bowl Commercial With Cardi B, Lil Jon & Steve Carrell Is Here
By James Dinh
January 28, 2019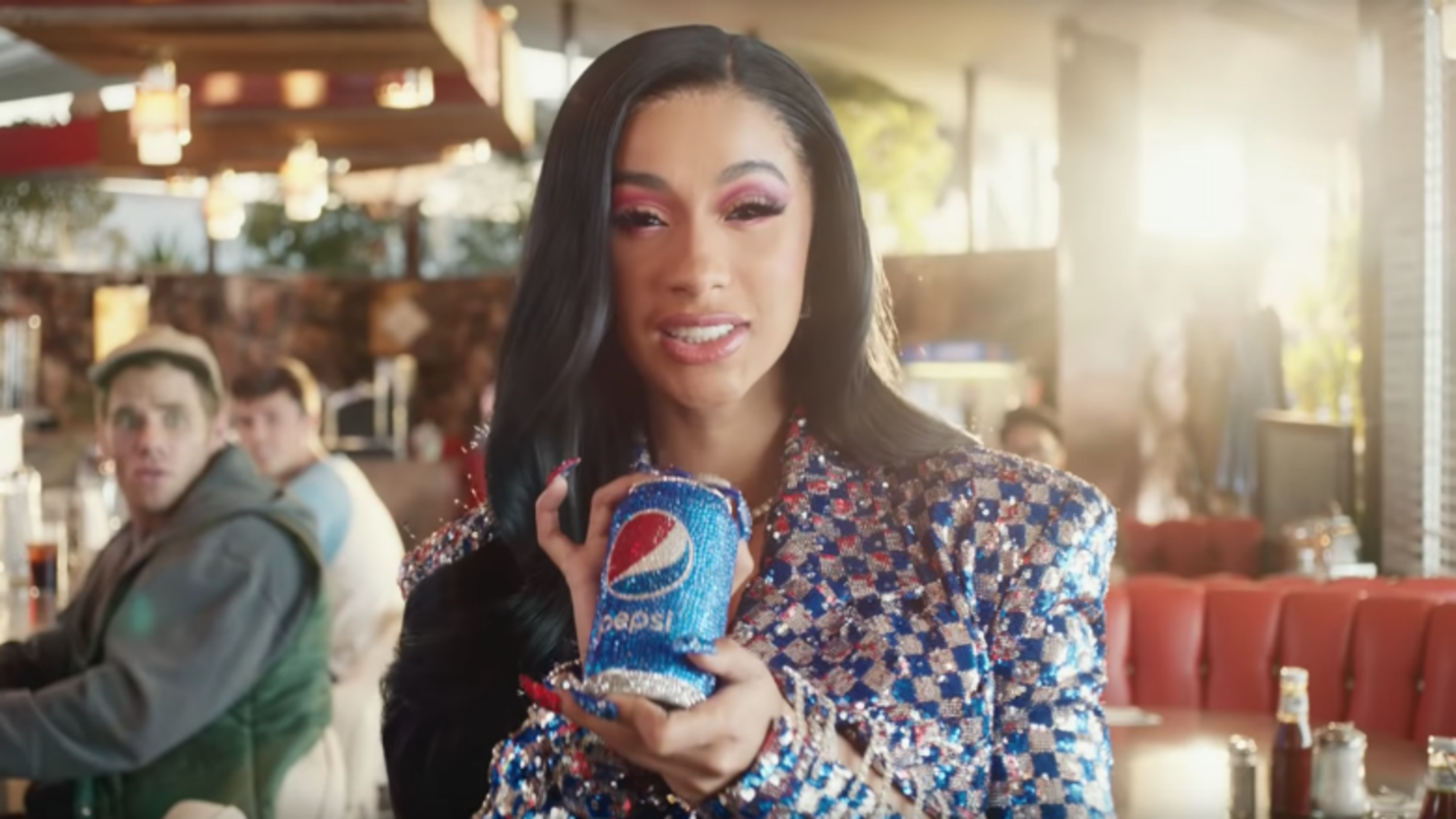 Cardi B joins a league of famed names like Michael Jackson, Ray Charles and Britney Spears as the latest spokesperson for Pepsi and her Super Bowl LIII TV spot for the titan has arrived.
On Monday (January 28), the soda giant unveiled the star-packed in-game commercial, which also features Steve Carrell and Lil Jon, ahead of its big debut during Super Bowl Sunday. In the 60-second spot titled "More Than OK," a customer orders a Coke at a retro-styled diner and is interrupted by Carrell when the waiter asks if a Pepsi is a suitable replacement. To drive the message home, Lil Jon and Bardi appear in the commercial to offer their signature delivery of the word as the former's hit, "I Like It," plays in the background. 
"Every day, there aremillionsof people who enjoy Pepsi – people who love this brand – yet they continue to be asked 'Is Pepsi OK?,'" Todd Kaplan, Vice President of Marketing, Pepsi, said in a press release. "We felt that it was time to address this question head-on, by celebrating our fans, our valued restaurant partners, and our core consumers by unapologetically letting everyone know that Pepsi iswaymore than OK. With the help of a star-studded lineup, we're taking this concept, and playfully flipping it on its head to show the world how refreshing, exhilarating, and downright awesome a delicious ice-cold Pepsi truly is."
Pepsi will also present the Pepsi Super Bowl LIII Halftime Show, which will see Maroon 5, Travis Scott, and Atlantanative Big Boi take the big stage during the NFL showdown between the New England Patriots and the Los Angeles Rams.